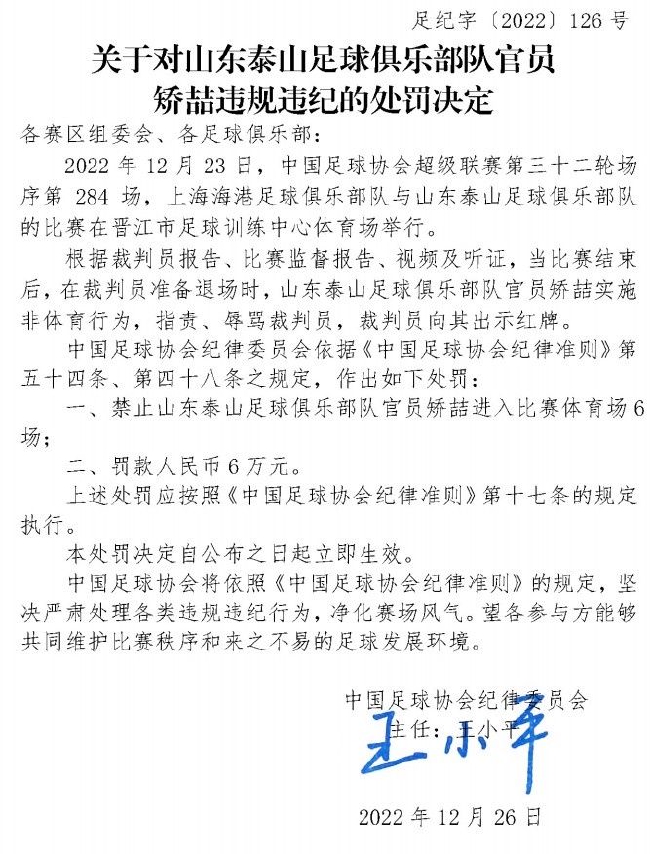 On December 26, the official news of the Chinese Football Association, Shandong Taishan officials, Caishan, accused and abused the referees, suspended 60,000 yuan for 6,000 yuan.
After the 32nd round of the Chinese Super League against the seaport, the referee was ready to exit, and the Taishan club official Jian Zhe implemented non -sports behavior, accusing and abusing the referee, and the referee showed it to it.
The Chinese Football Association officially announced today's fines for Jianzhe. Celery was suspended for 6 games without a penalty of 60,000 yuan.