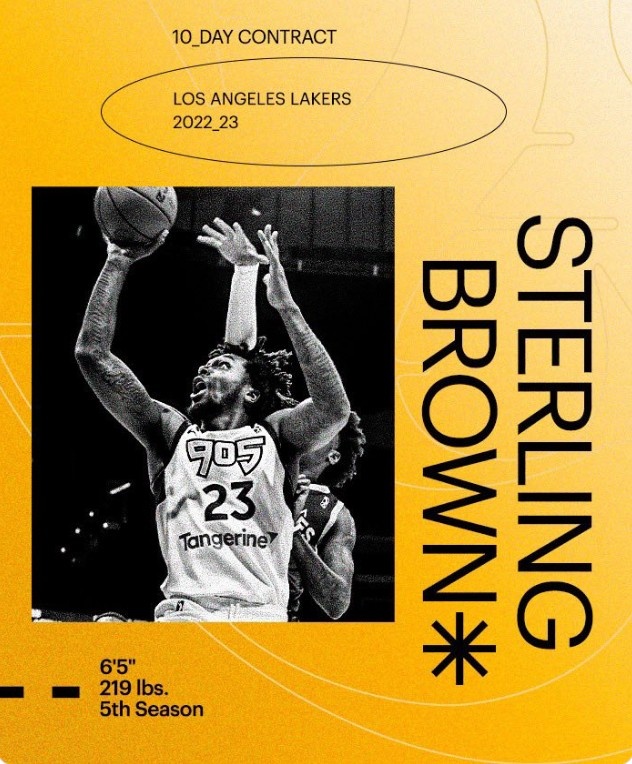 On January 7, Beijing time, the Lakers officially announced that the Lakers and the free player Sterling Brown signed a ten-day short contract.
Stelin-Brown is 1.96 meters tall, and he scores a defender and a small forward. He will wear No. 9 jersey to play on behalf of the Lakers. Today, the Lakers can play against the Eagles.
Stelin Brown is the No. 46 of 2017, and once represented the effect of Bucks, Rockets and Lone Ranger.Last season, he played 49 games for Lone Ranger, with averaging 12.8 minutes of time to contribute 3.3 points and 3.0 rebounds.