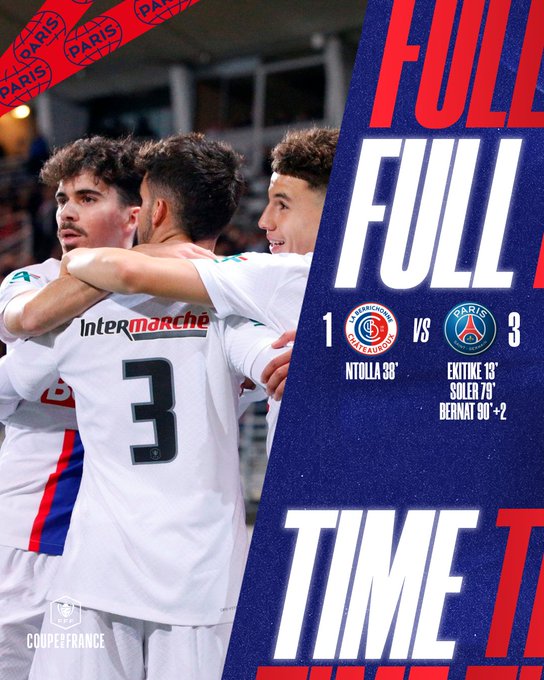 In the early morning of January 7, Beijing time, Paris defeated Satru 3-1 in the 1/32 competition in the French Cup and entered the top 32.
The stars such as Neymar, Messi, Mbappe, Wilate, Ashlav, etc. were missing, and Paris defeated the opponent with Ekitik, Sorline and Belnat.
Paris stopped the French Cup last season. Their opponent Shartru was from Faobi.After eliminating their opponents, Paris also became the first team in the history of the French Cup and advanced to the top 32 for 33 consecutive seasons.