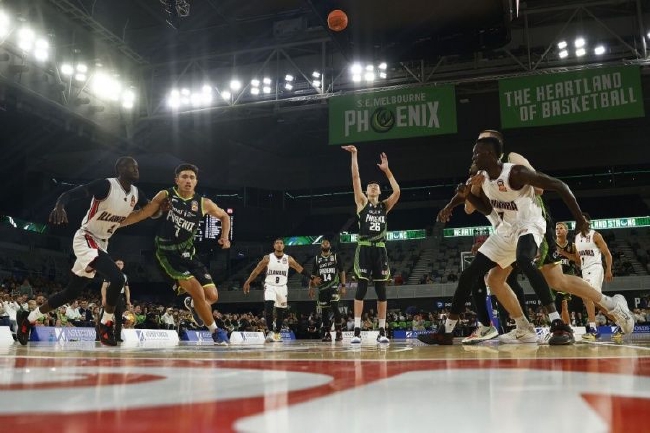 Beijing time on December 8th, the Australian NBL regular season continued today, and the Southeast Melbourne Phoenix played 111-72 at home.
Zhou Qi finally welcomed because of the lack of calf injury for more than a month. He played 13 minutes and 44 seconds, 2 of 4 shots, 4 of 4 free throws, and scored 8 points, 4 rebounds and 1 steal.
In early November, Zhou Qi was injured in training, but he then chose to bring injuries to the West Asia and the Chinese Men's Basketball Society to combine the preliminaries. Although he failed to play in two games in the fifth window, the Chinese men's basketball team successfully won the winning streak and won the winning streak.The World Cup is qualified.