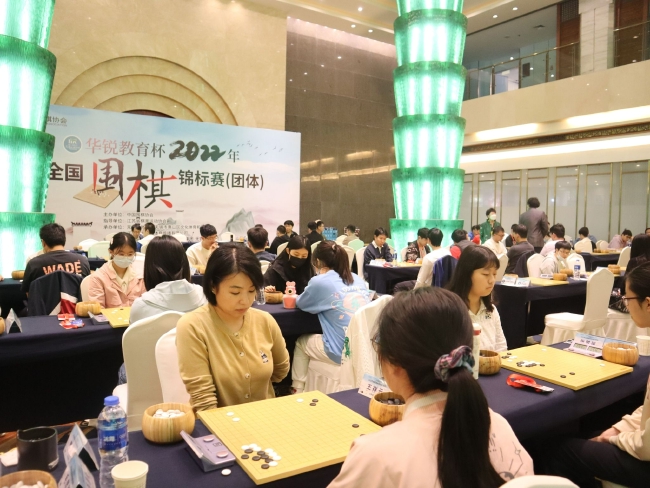 On November 21, the 6th round of the National Go Team of Huareu Education Cup won at the Wuxi Zhongwei Blue Ocean Royal Hotel. The following is the situation in this round:
In the men's group B, the leader of Yangshan Mongolian West Yingyi team faced the Hebei team of the 2nd echelon. Foreign aid Li Changxi lost to Yan Huan, but Huang Xin and Huang Jingyuan defeated their opponents separately. The second half of the Shanghai Qingyi team led continued to make efforts. This round of zero -sealing Shenzhen Qinhan Hutong team, the points also reached 9 points; another Shanghai team China Mobile Shanghai team also played well in this round, defeating the Chinese Pingmo Shenma team led by Park Changzhen, scored two points. After this round, Shanxi Yuan FC, Shanghai Qingyi, and China Mobile Shanghai ranked first in line; Hebei team was 8 points; Hangzhou Intellectual Sports School Team, Yunnan Sports Team, and the China Pingmo Shenma Group 7 points. There are only the last two rounds of men's schedules, and these teams still have theoretical hopes of promotion. The Yunnan team, which only accumulated 1 point after six rounds, is destined to fall into Class C.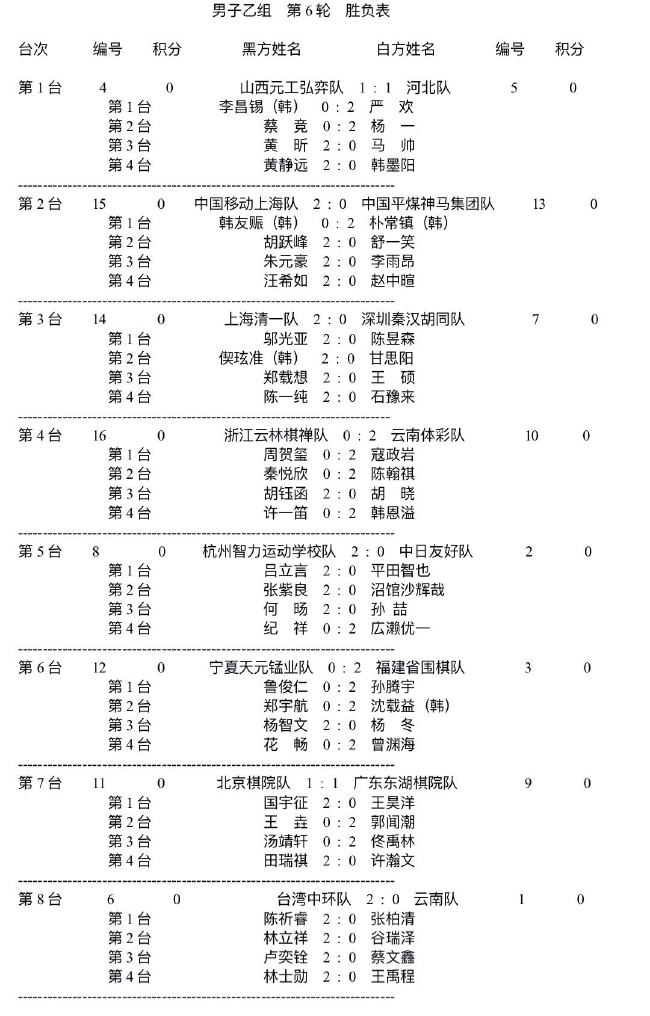 In the Women's Group B, the Beijing Chess Academy and the Guangdong Water Margin Culture Team continued their good status. This round defeated the Chongqing team and the Zhejiang Sports Team. The two teams also tied again with 10 points. Women's Block B is a total of 7 rounds. The top 2 teams will be promoted to Level A. Tomorrow will also usher in the final rotation competition. The final quota will also be generated among these three teams.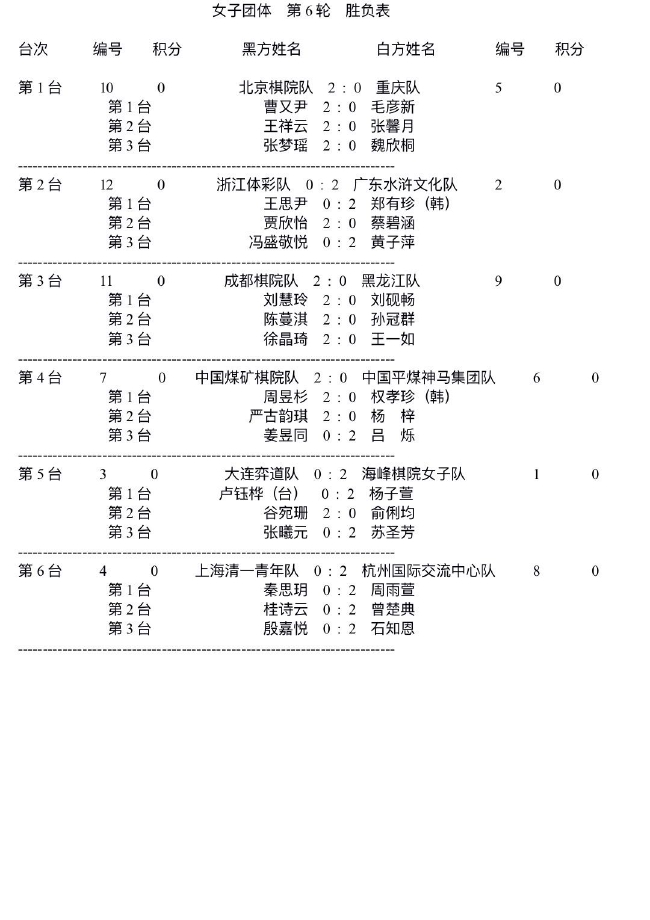 In the men's group C, the Huanxu Electronic Treasure Island team led by Wang Yuanjun once again exerted its strength, and the Heilongjiang Team of the Heilongjiang team returned to the top of the list; the Hangzhou Chess Association team tied with the Zhejiang Guangming Top Go Club. Bing B will also usher in the final round of competitions. At present, the points are based on the points. There are 8 teams with 10/8/7 points. These 8 teams have the opportunity to win the top 3 and be promoted to the next year B team.