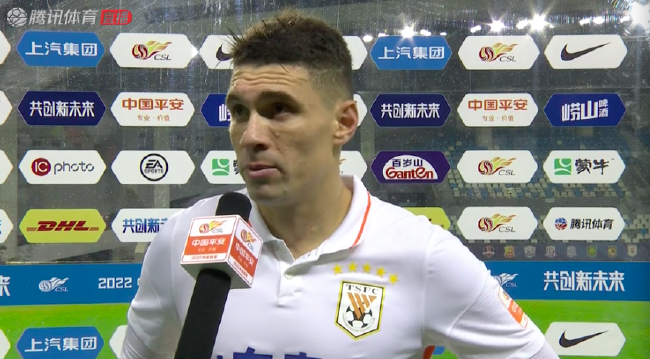 On December 15, the 2022 Chinese Super League ended the 31st round of competition, and the Shandong Taishan team defeated the Guangzhou team 4-2 away.After the game, Moidis, the foreign aid of the Taishan team in Shandong, accepted the media interview.
When summing up this game, Mo Yissez, the Taishan team of Shandong, said: "We face many difficulties and delay the possibility of competing for the championship through a victory. Many young players have also appeared many today.Question, I hope we will be closer to the championship next. "
After this round, the Shandong Taishan team continued to rank second in the score.