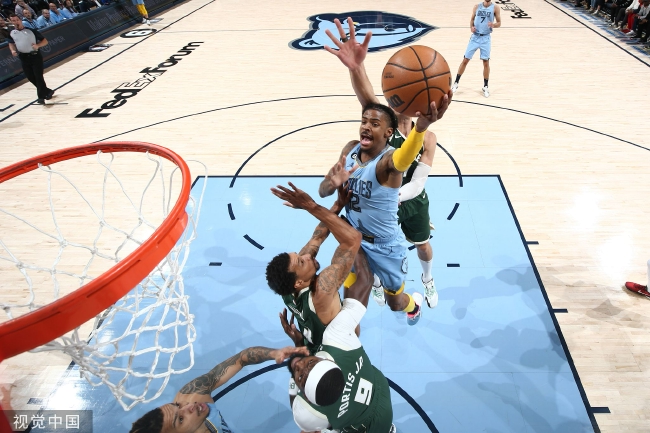 On December 16th, Beijing time, the NBA regular season, the Grizzlies at home 142-101 Bucks won 7 consecutive victories
Data: The Grizzlies, Morram 25 points, 10 rebounds and 10 assists, Brooks 18 points, Jones 16 points, Roddy 15 points and 7 rebounds, Alida 14 points, Clark 12 points, 6 rebounds, Williams 11 points 5 rebounds, Adams 10 points, 6 rebounds and 5 blocks.
Bucks, letters, 19 points, 6 rebounds and 5 assists, Portis 19 points and 7 rebounds, Biccoc 12 points, Valla 10 points, Lopez 4 points and 3 rebounds, Midelton 3 points and 5 assists.
Bucks are in a poor status in this game. The first three minutes after the beginning of the game, the first quarter scored only 18 points. The Grizzlies had a leading advantage of 15 points in the first quarter.In the second quarter, the Grizzlies continued to climax. At the end of the halftime, the Grizzlies scored 70 points and ahead of 29 points ahead of the Bucks.In the third quarter, the Grizzlies played better and better. The score of 47 points was scored in a single quarter.In the last quarter, the Bucks narrowed the difference slightly, but in the end they still scored a 41 -point defeat.The Grizzlies 142-101 Bucks won 7 consecutive victories.
In this game, Midelton felt bad. Shooting 12 of 1, 1 of 8 of three points, only 3 points, 2 rebounds, 5 assists and 1 steal, 4 mistakes, positive and negative value -28.