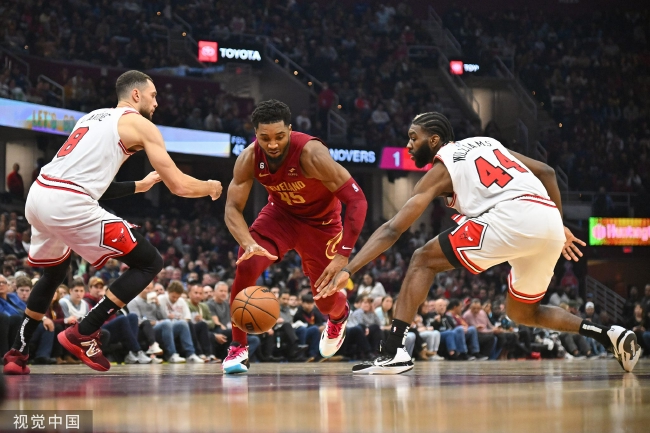 On January 3, Beijing time, the Cavaliers defeated the Bulls 145-134 after overtime, and the Cavaliers Donorwan-Mitchell scored a new 71 score of her career.
Data: Cavaliers (24-14): Mitchell 71 points, 8 rebounds, 11 assists, Allen 21 points and 8 rebounds, Ottoman 19 points, 3 rebounds, 4 assists, Loew 12 points and 17 rebounds, Lever 10 points, 5 rebounds, 3 assistsEssence
Bulls (16-21): DeRozan 44 points, 3 rebounds, 4 assists, 4 steals, La Wen 26 points, 6 rebounds, 6 assists, Wutchevic 20 points 13 rebounds, more Sun Mu 11 points and 5 assists, Williams 10Divided 5 rebounds.
In the first quarter, the Bull scored 7 points.In the second quarter, the Bulls continued to widen the difference, and 18 points ahead of the end of the half.In the third quarter, Mitchell scored 24 points in a single quarter, and the Cavaliers scored 44 points to reduce the difference to single digits.In the last quarter, the game entered a tug -of -war. In the last moment, the Bulls led 3 points and had the right to play, but then the bull who led 3 points later chose to foul in advance.After the first hit, Mitchell deliberately disappeared and grabbed the frontcourt rebound to complete the basket, dragging the game into the overtime.The overtime Semichel continued to dominate the performance and scored 13 points to lead the team to win.In the end, the Cavaliers beat the Bull 145-134 over time.