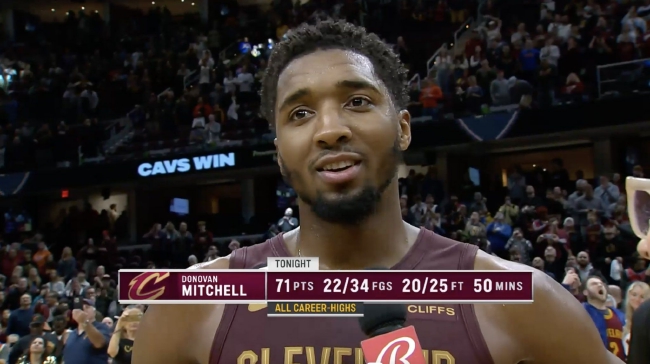 On January 3, Beijing time, the Cavaliers defeated the Bulls 145-134 after overtime, and the Cavaliers Donorwan-Mitchell scored a new 71 score of her career.
In the game, Mitchell played for 50 minutes, 22 of 34 shots, 7 of 15 shots in three -pointers, 20 of 20 free throws, and 71 points, 8 rebounds and 11 assists.
71 points are the highest score in Michell's career in a single game, and also surpassed Booker (70 points) to create the highest scoring record for active players in a single game, becoming the highest score in Kobe Bryant (81 points) in 2006.
Mitchell became the sixth player in the history of NBA history at least 71 points. The previous five were Chamberlain (100, 78, 73, 73, 72), Kobe (81), David Thompson (73), David Robinson (71), Elkin Baylor (71).
At the same time, Mitchell is the first player in NBA history to score at least 70 points and 10 assists in a single game.