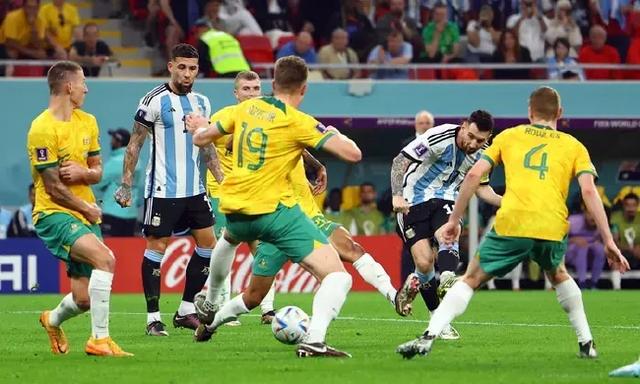 In the World Cup 1/8 final, Argentina eliminated Australia to enter the top 8 in 2-1, and the number one star Messi played a huge role. During the game, he broke the deadlock for the team and scored the first knockout game in the personal World Cup.
In the 35th minute of the game, the Argentine team cooperated with a free kick, McColist passed the ball, Otmendi stopped the ball, and the follow -up Messi's right rib 15 yards shot at the far corner at 15 yards.
This is the 1,000th game of Messi's career, and he won his first goal in the World Cup knockout.Previously, he participated in the World Cup 4 times and failed to score the knockout.