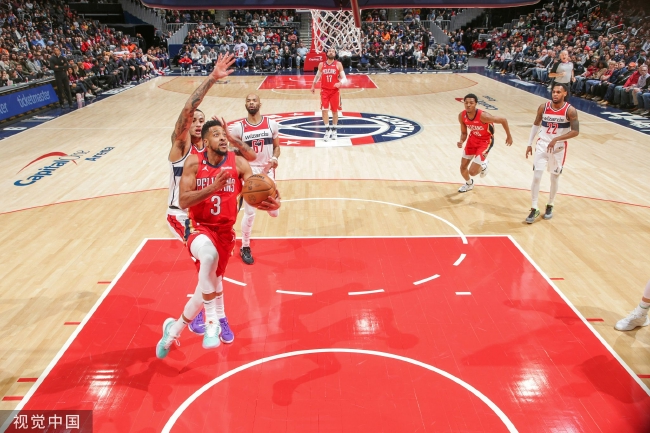 On January 10, Beijing time, the Pelicans won 132-112 in the regular season of the NBA, and Wizards suffered a 3-game losing streak.
Pelicans (25-16): CJ-McCallom 34 points and 5 rebounds, Walanqinas 27 points, 12 rebounds, Marshall 18 points, 3 rebounds, 4 assists, Graham 11 points 6 assists, Alvarado 10 points4 rebounds and 5 assists.
Wizards (17-24): Bolziez 23 points and 10 rebounds, Kuzma 19 points and 8 rebounds, Kispert 15 points and 5 rebounds, Garford 13 points and 4 rebounds, and Morris 13 points and 9 assists.
In the first quarter, the two sides started a playback, and the Wizards led 2 points.In the second quarter, the Wizards felt poor, and the Pelicans scored 14 points in a single quarter.At the end of the first half, the Wizards lagged behind the Pelicans.In the third quarter, the difference has always been about dual digits.In the last quarter, the Pelicans suddenly scored a wave of 15-0, and the score was widen to 27 points.In the end, the Pelicans won 132-112.