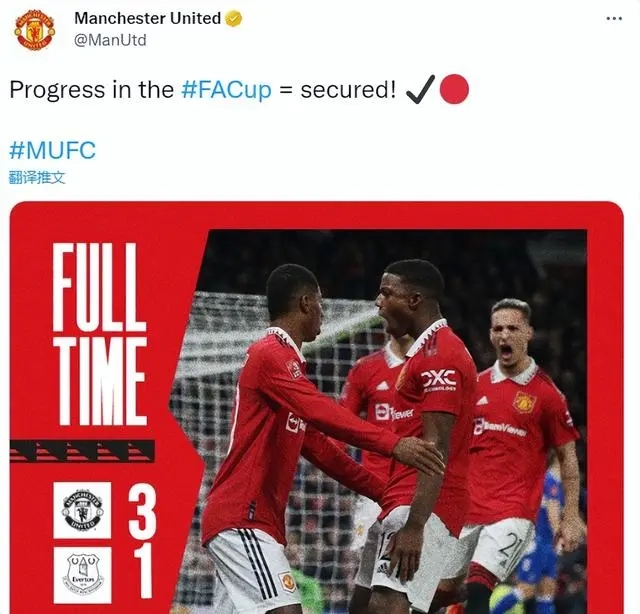 In the early morning of January 7, Beijing time, Manchester United eliminated Everton 3-1 in the third round of the FA Cup. Anthony first kicked off. Rashford contributed 1 goal and 1 assistant, and forced the opponent to set up oolong.
After winning this victory, Manchester United had won 7 consecutive games in various events. The last time they lost, they lost to Aston Vera 1-3 in the 15th round of the Premier League.It is worth mentioning that Ronaldo's first launch of Ronaldo played a single arrow, which was also his last game in Manchester United.
In the last 7 games, Manchester United won 4 consecutive victories in the league, winning two consecutive victories in the League Cup, and won in the FA Cup game.