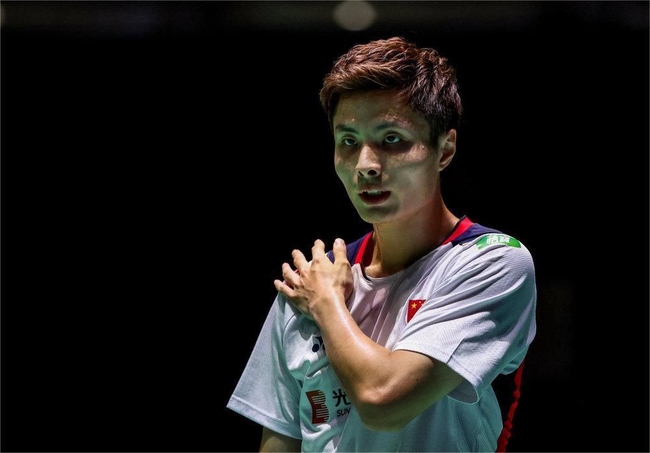 Shi Yuqi
On January 10th, Beijing time, the Chinese team played in the Malaysia Open in the World Badminton World Tour of 2023, and the Chinese team encountered a blow in the singles field.Shi Yuqi and Weng Hongyang both squandered by the opponent was reversed and eliminated. He Bingjiao lost to Maryska with 0 to 2, and Guo Yu had only a singles on the first day to advance.
In the upper half of the men's singles, Shi Yuqi encountered No. 5 seed Zhou Tiancheng.In the first game, Shi Yuqi later rested in the case of a backward score, winning people with a 23-11 first.In the second game, Shi Yuqi fell behind again, but he took the lead in the first time he took the lead in getting the game point. Unfortunately, he did not grasp the three games.Zhou Tiancheng, who lost Dazhen, won the Yue battle and became more brave. He resisted Shi Yuqi's impact in the decisive bureau. He won the 21-18 and defeated Shi Yuqi with a 2-1 reversal.
Weng Hongyang against Danish Antonsen.In the first game, Weng Hongyang easily won the 21-8, and he scored continuously after 11 draws in the second game.Antonsen pulled 4 points in a row when he lags behind 18 to 20, and won tied with 22-20 reversal.Antonsen, the decisive game, fell behind, but he scored continuously after Yibian.Weng Hongyang was extremely tenacious, chasing 5 points to 17 square meters, but unfortunately did not bite at the critical moment. Antonsen won the final game 21-1 and reversed 2-1.
In other games, Asesson, Christie, and Kim Ting all won the victory and advanced. Asesson fought in Derby (17-11, 21-14, 21-12) in Derby.
The first half of the women's singles is ginseng.The No. 5 seed He Bingjiao played poorly and had a lot of initiative. She had been backward in the game. Indonesia's Marista won two games with 21-11 and 21 to 17. He Bingjiao regretted going out.Han Yue and the Indian star Neville fought in the third game. In the final game, Han Yue kicked up the score early and did not give the opponent a chance to counterattack.Essence
In other competitions, seed players such as Yamaguchi and Dai Ziying won the game.In the second round, Han Yue will challenge Dai Ziying.