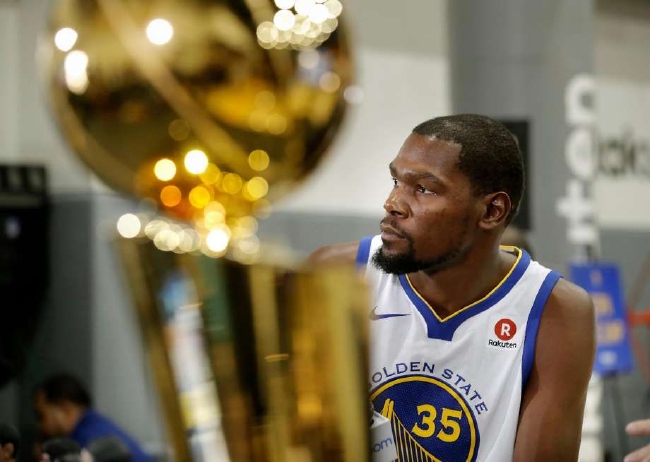 On January 5th, Beijing time, the former NBA player "Wusheng" Stephen Jackson talked about Durant during the recording of the show, thinking that when he went to the Warriors, it was like Malone and Peton went to the Lakers.
When Jackson fled to Durant, he said, "You can't finish the whole career but have not won the championship trophy, let alone this is not important for you, this is important. Everyone in NBA can make a lot of money, then what do you have?Special? Either win or lose, which is why I like KD. He doesn't want to have no championship throughout the career. "
"You said that the Warriors defeated the Thunder, so Malone and Peton went to the Lakers together, but they eventually lost to the Pistons. What do you say? This is the same situation, everything is about winning. This is my career, this is my career,I don't want to have no championship in my career. "
In the 2003-04 season, Malone and Peton joined the Lakers and formed a "Lakers F4" with O'Neal and Kobe, but they ended up 1-4 in the finals and lost the championship.In 2016, Durant joined the Warriors. In the next two years, he won the championship continuously, until the finals in 2019 were lost to the Raptors.
The words "Wu Sheng" can be described as truth. After how many years, people will only remember your championship and won't remember how you win the championship.(魑))