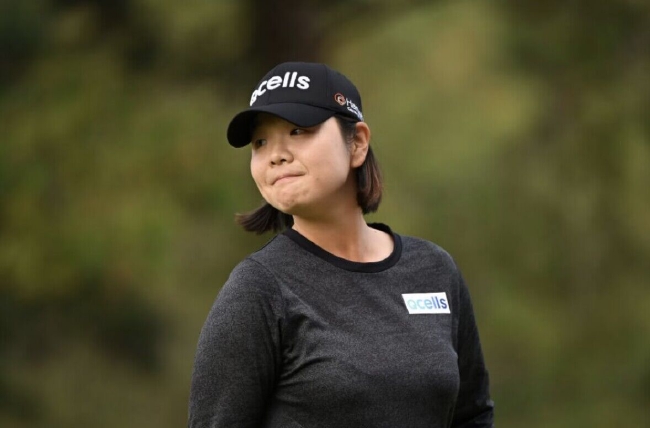 Li Minying
On November 25th, Beijing time, South Korean player Li Minying caught 5 birds on Friday and was at 485 yards at Hayao Miyazaki Rural Club, Miyazaki Prefecture. Taboo, 66 shots, 6 shots below the standard pole, rushing to the "Ricoh Cup" JLPGA Tour Championships (totaling a total of 120 million yen and a championship bonus of 30 million yuan).
Li Minying played 133 shots (67-66) in two rounds, and was lower than the standard pole. It led 3 shots on the weekend. It will win the first victory of the Hokkaido Mingzhi Cup in the last two rounds and the seventh career of the career.
Chinese player Shi Yuting caught 5 birds, swallowed 2 cypresses, and scored 69 shots. It was tied to the second place with the dreams of the subtree. The dream of the underworld had 66 shots yesterday and achieved the first round of lead. Today, I caught 5 birds, swallowed 3 cypress taboos, and hit 70. The two rounds of the two players are 136, which is lower than the standard pole, and will start from the leading group.
"I am very satisfied with this result," said Shi Yuting, "Basically, there are basically three can be used in two, and then the pole is also good. I played the ball on the ball. There are two days. I hope that we can compete on the weekend to compete for the weekend champion."
Shengnan caught 8 birds, scored 64 shots, handed over the number of poles of 100 points in his mind, and tied to fourth place with Ju Di Erixiang (70 shot) and defending champion Sandao (69). The two -wheeled score was 137, lower than the standard pole 7.
Lu Wanyao caught three birds to swallow 1 cypress taboo, hit 70 shots, 141 shots (71-70) in two rounds, 2 shots below the standard pole, and were located in 17 bits.