The article is transferred from the public account: the excuse is quiet

Original site: https: //www.yomiuri.co.jp/igoshougi/kisei/20230108- oyt8t50077//
Excerpt from: Yomiuri News
Translation and finishing: The excuse for making excuses is 27,000 words in the quiet and new year.
The 47th chess of chess in the Go world of the Go industry will be held in the "Tsubaka Villa Hotel in Tokyo" on January 12 in the "Tokyo Villa Hotel" in Wenjing District, Tokyo.The sword index of the first defending title of the title will usher in the challenge of the first challenge to the title of chess.This is the first confrontation between the next generation of Japanese Go's next -generation banner.We also invited the Kansai Chess Academy, and Hong Qingquan, who had long guided the two players for a long time, made a look at Qifan Chess.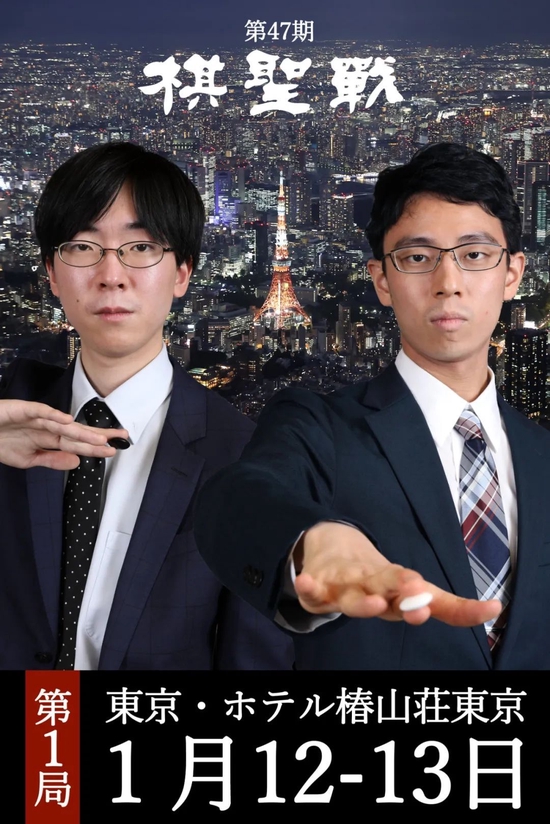 Yi Li Liao Qi Sheng -I hope to show my new self through the first defending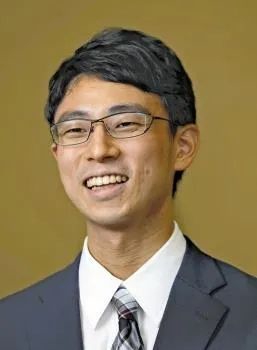 Zhi Ye Tiger I started learning chess together in her 10s, and I was very concerned about his various trends.Our age is also very close and the grades are similar. It can be said that it is a competitor of mine.We have always thought that the two of us will play in the title battle, but we have not had a chance to meet before. I am glad that we can achieve a chess confrontation on the highest stage of the Holy War. We are also looking forward to it.
In the last year's Ben Yinfang's seven chess chess, Zhiye Tiger Wan has experienced the victory of Dalong. However, recently, he chose not to eat opponents. The technology has transformed into a way to win chess.It does not seem to put pressure on the opponent, but the ability to get in the middle and rear disks is really strong.And in the decisive game of the celebrity battle Qifan chess, finally ate the dragon of Yushan Yushan to win the title.I feel that the recent state of Zhi Ye Tiger is still good.
For me, in the seven chess chess last year, the whole spirit was growing, and it ended the series of chess battle with a good impression of chess.But after I got the title of chess, I was actually very dissatisfied with my grades.For me, the title of Qi Sheng is heavier than other titles.I couldn't find a balance point during that time, which caused I did not play a normal level.
Even so, I feel that my recent state has gradually adjusted back.In the morning, the sun was exposed, and then swimming. The whole daily life was adjusted, and it also found a balance point for my life.I hope I can find the best state before the opening.
Prior to this, I only had a play experience in Jingshan Yu in Qifan chess, so this time the Qifan chess was a very fresh experience for me.Especially in the fourth innings, in my hometown Sendai City.At that time, there will definitely be a lot of chess fans to cheer for me. I am also looking forward to this game of chess.
Just as Zhiye Tiger Wan changed his chess style, I made adjustments based on the changes of AI and other chess players.But what will happen to the chess game, only the actual game can we know the truth.I believe that this time the Qifan chess will be a very difficult showdown, which depends on how long it can last.I will face this series with my own mentality.
Zhiye Tiger Wan celebrities -stubborn chess, as always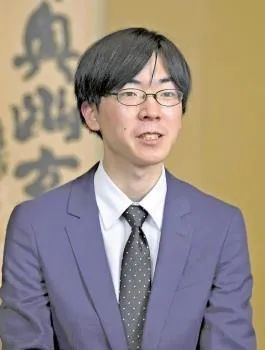 Being a challenger is indeed very happy, but it is a little surprised to me.In March last year, his grades were still bad. At that time, he felt that there was not much opportunity for challenges.But after that time, I adjusted my status back and began to win chess.After that, I got a celebrity title more confident, and the whole state was still good. I hope to bring this state to welcome Qifan chess.
The two of us are very close, but I never think that Liao is my competitor.After all, I am a lot worse than him, and for me, it is a predecessor who needs me to catch up.I have always thought about when the two of us can meet in the chess. After all, the two of us have missed the right to challenge, so this time is longer than we think.We have played a record in many key events, but the first time we are.The two -day system is still different from the past, so I still look forward to it.
One Li Liao's chess type is still very natural, especially in the mid -market stage of contact war, the combat ability is very strong.Many times, I feel that he is supporting, but in this case, even if he has his own advantages, he feels very difficult. If the situation is not good, he will be pulled away by him.I reviewed the match between the two of us before. In many cases, as long as one party can take advantage, we can laugh at the end.So what I need to do is not to easily lose the game and stubbornly put down chess.
Since March last year, I started to add AI learning.Recently, many chess players like to be empty, but from the perspective of human beings, it seems that it is very good, but from the perspective of AI's winning percentage, the situation is still five or five.My chess had a thicker method very much, so I often choose some thick chess.In addition, I still care about the rhythm of sleep, try not to let myself stay up late.Sometimes adjust your mood, look at the video of the game anchor, or watch comics.Although I also want to play games, I try to control myself not to do this.If you do n't adjust your state, you ca n't play your strength, then it 's meaningless, so I hope that I can adjust the state before the opening battle.I don't care whether the opponent is one Li Liao or who I want to do is to play underground as always.
[Outlook of the Series of Series] Hong Qingquan Fourth Section -In sharp contrast to character formation, it may be a fierce battle
This is the opponent between two players from my own dojo. This is also a dream of my opening field. This dream has finally realized.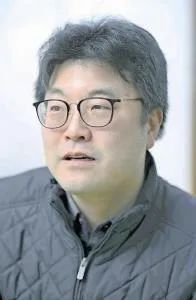 The personality of the two people can be said to have a sharp contrast, and Li Liao has brought a strong idea of "I want to be a professional chess player as soon as possible."Although there was a period of life that was taken into account on both sides of his studies and competitions, he had come over during this time.
One Li Liao wanted to win in the Holy War of Chess since he was a child, and he sprinted forward with this goal.After the end of the end last year, the whole person may be a little confused.But recently, Li Liao has also started to learn to change himself, and the whole mentality has also relaxed a lot. This performance can be seen from his recent chess.
Zhiye Tiger Wan is very restrained and likes to learn chess silently.He didn't like to talk when he was a child, until he recently learned that it was because he was afraid of the dojo.I said before: "The victory is about life and death", but for Zhi Ye Tiger Wan, I can't see this at all. I simply think that Zhiye Tiger Pill really likes Go.He is the object of our beloved, and the predecessors have a very good relationship with him.
Although there have been low valley periods, the status has been adjusted recently.The whole vision has also opened up, and chess has the overall view.His imagination is still very rich.
Two people often do chess during the dojo, and both people should be confident in calculation.They are all chess players who do not like concessions. I believe that this time Qifan chess will be a very fierce game.It depends on what kind of mentality Yiliao can face this time.After all, Zhiye Tiger Pills are rarely stressed.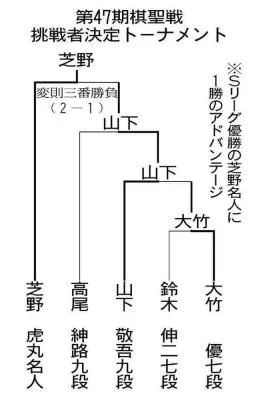 I hope that the two of them can continue from the Battle of Chess. I said before: "I hope you can see the children in the dojo."step.