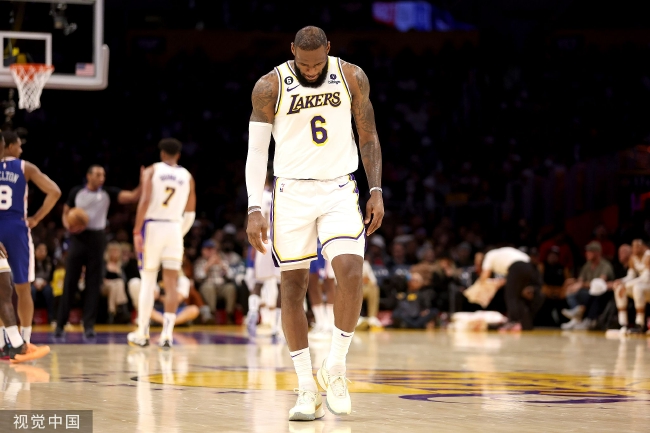 On January 16, Beijing time, the Lakers lost to 76 people from 112-113.
76ers (27-16): Embiid 35 points, 11 rebounds, 4 assists, Harden 24 points, 7 rebounds and 13 assists, Maxis 16 points and 5 rebounds, Harris 15 points, 5 rebounds and 3 assists.
Lakers (19-24): James 35 points, 8 rebounds and 10 assists, Westbrook 20 points, 14 rebounds and 11 assists, Cabrier 14 points, Brown 13 points and 4 rebounds, and Bryant 10 points.
In the first quarter, James scored 16 points in a single quarter to span 38,000 points milestones. Embiid and Harden and James and Wei Shao played against them in the first half. The Lakers led 1 point at the end of the half.In the second half of the game, the score rose alternately, and the two sides fought until the last moment.The key three points of Troy Brown chased the score to only 1 point. Embiid failed to score, and the Lakers got a chance to kill.At the last moment, Wei Shao missed the killing, and 76 people defeated the Lakers by 113-112.