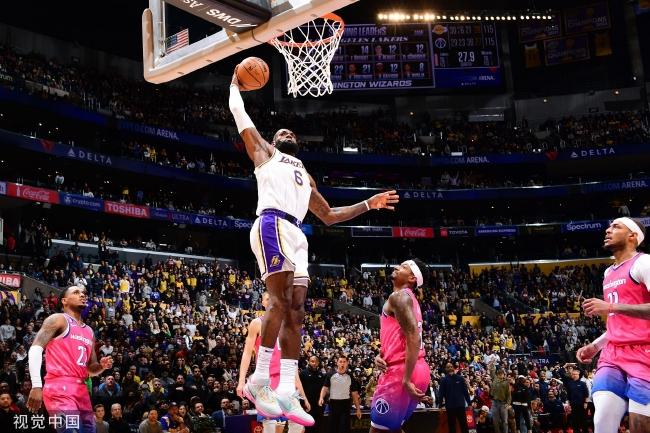 On December 19th, Beijing time, the Lakers won 119-117 in regular season, and the Wizards suffered a 10-game losing streak.
Data: Lakers (13-16): James 33 points, 7 rebounds and 9 assists, Walker 21 points, Thomas Bryant 16 points and 10 rebounds, River 12 points, Schroder 12 points and 7 assists, Wei Shao 9 points 9 points 9Bane 8 assists.
Wizards (11-20): Bill 29 points, Kuzma 22 points and 16 rebounds, Polzeris 21 points, 11 rebounds and 5 assists, Garford 12 points and 5 rebounds.
In this game, the Core Anthony Davis's inside of the Lakers was in injuries, and the Wizards returned to the scene.In the first quarter, the two teams were very anxious. With the excellent performance of the Wei Shao, the Lakers led 1 point in the first quarter.In the second quarter, the Lakers scored a wave of 15-2 and led the two digits directly. At the end of the half, the Lakers led 14 points.In the third quarter, the Wizards suddenly played a wave of 20-3 climax to complete the overtake.At a critical moment of the game, the Lakers scored 4 points in the last minute, but Bill then scored 4 points in a row. In the last attack, James assisted Tomas Bryant dunked, and the Lakers led 2 points.Kuzma made a shot to kill three points, the Lakers won 2 points, and the Wizards encountered a 10 -game losing streak.