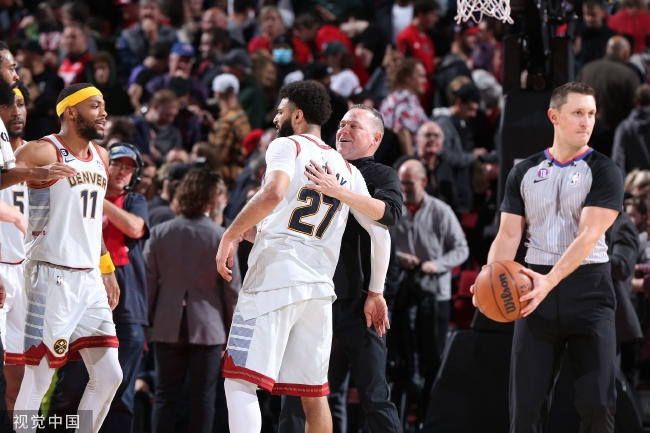 On December 9th, Beijing time, the Nuggets won the Blazers 121-120.
Data: Nuggets, Jokic 33 points, 10 rebounds, 9 assists, Murray 21 points, 8 assists and 5 rebounds, Gordon 20 points and 5 rebounds, Hyland 13 points, 5 rebounds, 4 assists, Bruce Brown 10 points and 4 rebounds.
Blazers, Lillard 40 points, 12 assists and 4 rebounds, Newky 21 points and 9 rebounds, Grant 18 points, Hart 12 points and 6 rebounds.
In this game, Jokic scored 20 points, 6 rebounds and 5 assists in the first half of the game, but the Nuggets were still 1 point behind the first half.In the second half, Lillard had 18 points in a single quarter, and once led the Blazers to open the score.In the last quarter, Murray, who had not played in the first three quarters, finally found the feel and led the Nuggets to flatten the difference.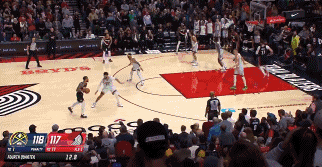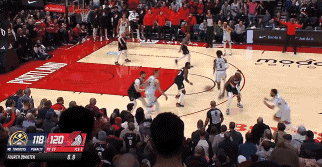 At the last moment, the Blazers fell behind, and Lillard made a three -point three -pointer to complete the anti -overtime, and then showed a classic watch to celebrate the posture.But then, Murray hit a critical three -point hit, helping the Nuggets 1 point against the 1 point, and ended 3 consecutive defeats.