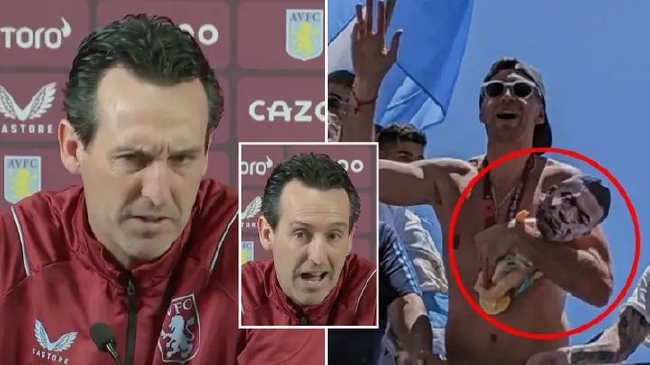 Argentina won the World Cup championship, and goalkeeper Martinez contributed. He also won the honor of the World Cup Golden Gold Award.However, his series of celebrations caused controversy.
According to SportBible, the Aston Vela Club was very dissatisfied with Martinez, and the head coach Emery was eager to sell Martinez.
According to the media, Emery didn't want to cooperate with Martinez. He hoped that the club would sell it in the winter transfer market this winter.
Earlier in an interview, Emery said he would talk to Martinez about his celebration.
It is reported that Aston Vera has begun to find Martinez's substitutes. Moroccan goalkeeper Bunu is the first choice. Bunu performed very well in this World Cup.
Bunu is currently playing at the La Liga Sevilla Club, with a worth of 40 million euros.