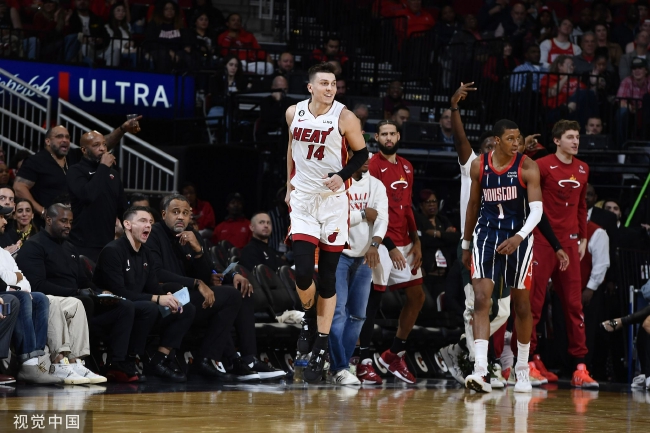 On December 16th, Beijing time, the NBA regular season, the Heat 111-108 won the Rockets 3 consecutive victories.
Data: The Heat, Hero hit 10 three points, scored 41 points, Batler 20 points, 10 rebounds, 7 assists, 4 steals and 3 blocks, Correb Martin 13 points, and Steruus 12 points, 4 rebounds and 5 assists.
Rockets, Jaylen Green 22 points, 5 rebounds, small Potter 21 points, 7 rebounds, 5 assists and 4 steals, Jabari Smith 15 points and 11 rebounds, Gordon 12 points, Shenjing 12 points and 5 rebounds.
Hero's first quarter competition was 17 points, helping the Heat with the Rockets. In the second quarter, the Bartler led the score. At the end of the halftime, the Heat led the Rockets 14 points.In the third quarter, the Rockets played a wave of 15-2 climax to complete the overtake, but Hero continued to hit the outside world to help the Heat always maintain its advantage.At the last moment, the Rockets missed three points, and the Heat eventually won 3 consecutive victories with 111-108 victory over the Rockets.