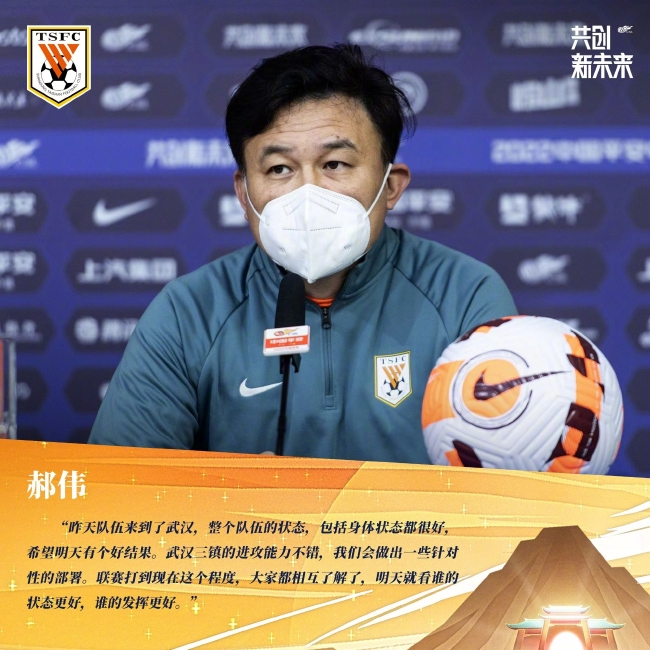 On December 8th, the 30th round of the Super League, Shandong Taishan faced the three towns of Wuhan.Before the game, Taishan coach Hao Wei and player Song Long attended the press conference.
Talking about the situation–
Hao Wei: Yesterday, the team came to Wuhan. The status of the entire team, including the physical condition, is very good. I hope there will be a good result tomorrow.The offensive ability of the three towns in Wuhan, we will make some targeted deployments.At this level of the league, everyone knows each other, and it depends on who is better tomorrow and who can play better.
Song Long: Our team members are ready for this game. Tomorrow will play a more exciting game with Wuhan Three Town.