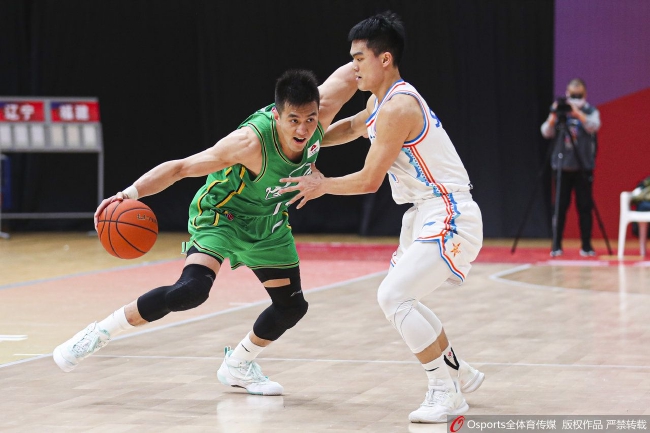 On January 4, Beijing time, in the 22nd round of the CBA regular season, the Liaoning team defeated the Fujian team 104-87 and achieved three consecutive victories.
Liaoning team: Guo Ailun 26 points and 10 assists, Zhang Zhenlin 20 points and 7 rebounds, Santapuset 16 points and 7 rebounds, Zhao Jiwei 12 points and 6 assists, Ferg 10 points.
Fujian team: Adams '24 points and 8 assists, Chen Linjian 17 points and 6 rebounds, Thorne Mek 13 points and 9 rebounds, Zeng Lingyi 10 points, Wang Yixiong 7 points and 7 rebounds.
Guo Ailun was in a good condition after returning. He scored 13 points in 5 of 5 shots in the first quarter, more than the Fujian team's score, Liaoning 31-12 was far ahead.In the second quarter, the Liaoning team's mistake began to increase. The Fujian team took advantage of the points. Li Yiyang and Tian Guisen hit the outer line in a row. The halftime ended, Liaoning 47-34 led Fujian.
Bian Bian fought again, and the two sides fought against the attack, and the smell of thermal medicine on the field was getting stronger. Guo Ailun and Zhao Jiwei had complained to the referee to eat technical fouls. In three quarters, Liaoning led Fujian 80-65.
In the last quarter, Liaoning quickly led 20 points. Adams assisted Wang Yixiong's deduction. Fujian once chased 13 points. However, Guo Ailun and Fu Hao hit three consecutive points. Liaoning maintained a leading advantage and eventually defeated the Fujian team 104-87.