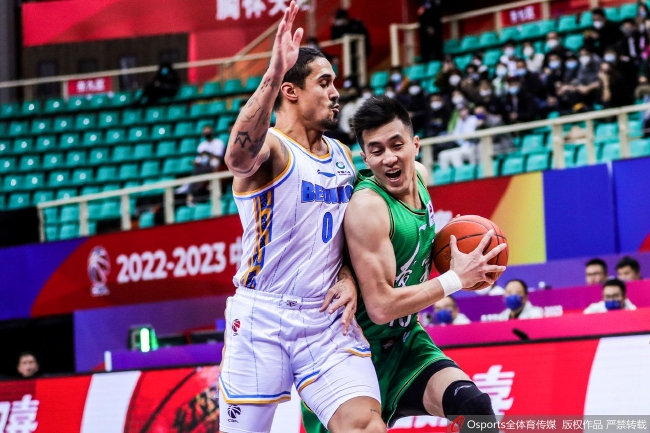 Beijing time on January 10th, the 25th round of the CBA regular season, Liaoning 82-74 Like Beijing team.The Liaoning team achieved a 6 -game winning streak, and the Beijing team's 4 -game winning streak was ended.
Liaoning team: Guo Ailun 15 points, 6 rebounds and 8 assists, Fog Geg 19 points and 7 rebounds, Santapuset 13 points and 6 rebounds, Fu Hao 14 points, Zhao Jiwei 2 points and 8 assists.
Beijing team: Zeng Fanbo 19 points and 7 rebounds, Liff 18 points and 10 rebounds, Nick Johnson 7 points, 6 rebounds and 7 assists, Fang Shuo 6 points and 3 assists.
The first quarter of the two teams played a high-intensity defense, with a difference of up to 5 points, led 18-15 in Liaoning.In the second quarter, the Beijing team quickly approached the score. Li Muhao fouled Ferg's illegal body. Guo Ailun made two mistakes in a row and ended 44-39 Liaoning 44-39 in the halftime.
Yibian fought again, the Beijing team scored 6-0, Liaoning quickly made adjustments. Guo Ailun hit three points, and then assisted Fu Hao to make a layup. After the score of Sampson scored, the score was scored two digits.Battle Liaoning 68-59 lead.
In the last quarter, the mistakes of the two teams in the high pressure increased, and the scores between the two sides increased alternately. The Liaoning team has always maintained a lead of 8-10 points. In the end, the Liaoning team 82-74 Like Beijing team.