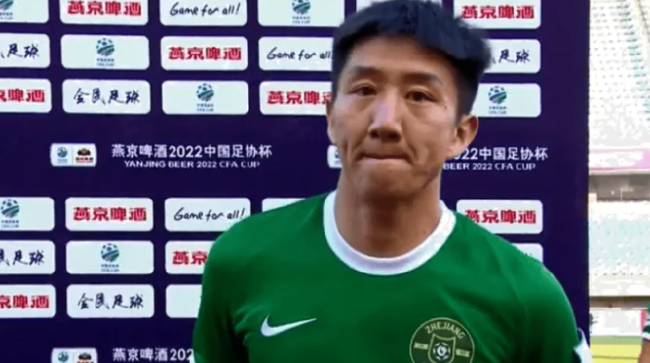 On January 8th, the fourth round of the Football Association Cup, the Zhejiang team of Xingzhou 1-2 in Jinan, and the Zhejiang team player Gao Di was interviewed by the media after the game.
Speaking of 3 goals in two rounds, Gaudi said: Indeed, because I recovered for almost 50 days before playing these two games, and I took the game with a brief practice with the team.it is good.
Although winning today, the team is not very good, and it also gives the opponent a lot of opportunities.As a veteran, I also have a lot of relaxation after scoring. Immediately, the strong Chinese Super League team like Harbor must not be relaxed, and we have to work hard to fight against opponents.