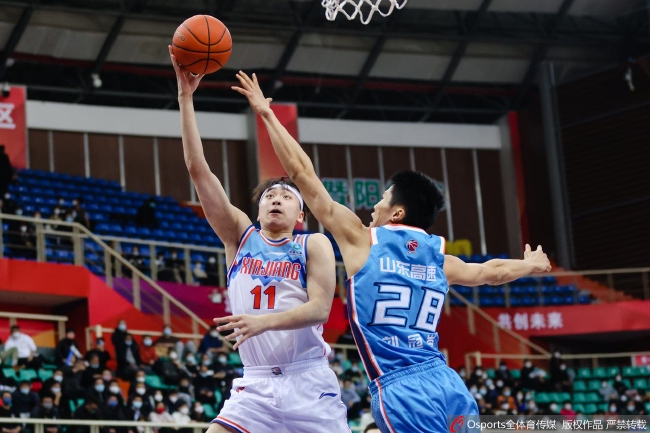 On January 7, Beijing time, in the 23rd round of the CBA regular season, the Shandong team lost to the Xinjiang team 95-100.The Shandong team suffered a 4 -game losing streak, and the Xinjiang team won a 6 -game winning streak.
Shandong team: Tao Hanlin 15 points and 7 rebounds, Jiao Hailong 10 points, Gao Shiyan 13 points, 10 rebounds and 7 assists, Chen Peidong 10 points, Lanzbog's 14 points and 6 rebounds, Jiacheng 11 points, Glen Water 15 points.
Xinjiang team: Tucker Faer 14 points, 15 rebounds and 8 blocks, Abulin salad wood 16 points, Arsna 13 points, Qi Lin 19 points and 8 rebounds, Yu Dehao 5 points and 7 assists.
Huang Rongqi opened a foul against Chen Peidong at the beginning of the game, and Shandong started 9-5.Yu Dehao scored 2+1, Zhu Xuhang opened a three-pointer, and the Xinjiang team gradually surpassed the score.In the second quarter, the Arslam and Abu Saladi were three points. The Xinjiang team quickly opened the score and ended 56-39 ahead of Shandong.
Easy side fought again, and the difference came to 24 points. Chen Peidong and Glenwat chased 5 points in a company and outside.In the last quarter, the Shandong team rushed up, bombarded 23-9, and chased 5 points in 2 minutes and 43 seconds.In the last two minutes, the two sides started a free throw. In the end, the Shandong team lost to the Xinjiang team 95-100.