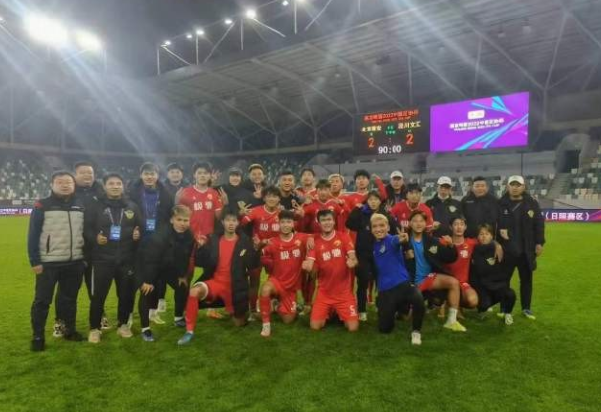 On November 17th, the second round of the Chinese Football Association Cup, the Chinese Champions League team Ganchuan Wenhui team eliminated the Chinese Super League team Beijing Guoan and attracted widespread attention from netizens.On November 19th, the Pingliang Sports Bureau sent a congratulatory message.
He Dian said that Wenhui Wenhui has won honors for Gansu Province and Pingliang City, competing for light and adding color.The team fully carried forward the spirit of unity, hard work, not afraid of strong players, and fighting for the victory, creating the excellent results of Pingliang's football, and loading the history of Pingliang Sports.
He Power also stated that the Wenhui Team of Xichuan has become an important business card for promoting Gansu, propagating Pingliang, and promoting Xichuan, showing the good spiritual style and superb competition of Pingliang athletes in the new era, and wishing the club to continue to achieve new achievements.