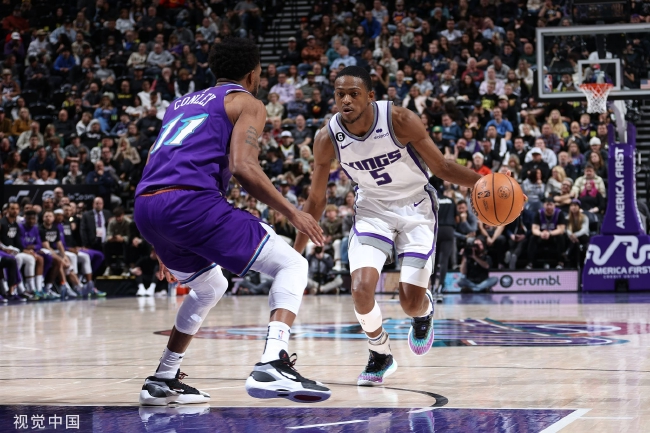 On January 4, Beijing time, the NBA regular season, the king won 117-115, and the Jazz suffered a 5-game losing streak.
Data: Kings (20-16): Fox 37 points and 6 assists, Sabinice 21 points, 14 rebounds and 8 assists, Barnes 19 points and 8 rebounds, Hemt 16 points and 4 rebounds, Mori 16 points and 5 rebounds.
Jazz (19-21): Malcanin 28 points and 8 rebounds, Clarkson 24 points, Conley 18 points and 7 assists, Van Detbelt 14 points and 9 rebounds.
In the first quarter, the king played a wave of 19-3 climax to get a double-digit lead. The king led 12 points to end the first quarter.In the second quarter, the jazz narrowed the difference slightly.In the third quarter, the Jazz played better and better.In the last quarter, Fox took over the game, scored 22 points of the team's 29 points in the final quarter, and scored to win the layup.At the last moment, Malcanin tied the score for three free throws. After Fox hit the layup, he hit the ball to hit three points in the limits with only 0.4 seconds. Unfortunately, the timeout was invalid.In the end, King 117-115 defeated the Jazz.