The article is transferred from the public account: the excuse is quiet

Original site: https: //friday.kodansha.co.jp/article/275318
Original Title: Yuan Ben Yinfang chess man が wife を beaten …
Excerpted from: Friday
Translation and finishing: Forwarding the excuse of quiet weekly magazine debut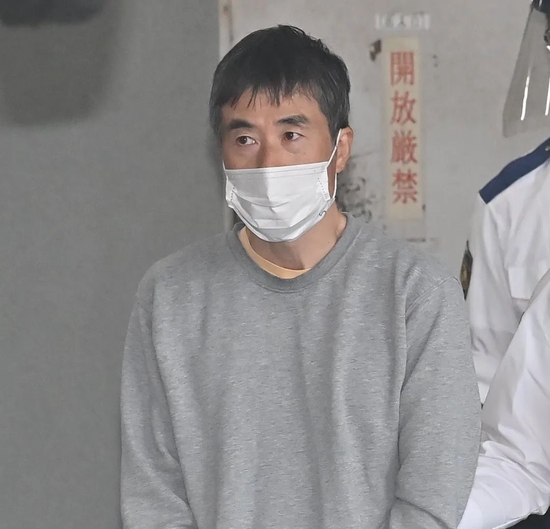 Men who lowered their heads into the police car, even wearing a mask, can see very fatigue. This man is a very famous figure in the Go industry. In 1999, at the age of 29, he won one of the three major titles of the Go industry.
"My husband was violent, and I was beaten."
110 received a woman in a hurry to say these words. This was what happened at 9 pm on November 13. After the police officer of the Police Department, the police station in Wenjing District found that the woman's right Eyes are swollen and green. The police arrested Zhao Shanjin on the spot on the grounds of injury to his wife.
"Zhao Shanjin seemed to hit his wife's face with his fist. During the review, he also said that" really hit people 'and confessed to the facts of the crime. In hours, Zhao Shanjin and his wife quarreled for more than an hour. For the education and humanity of children, there seemed to be no opinion between husband and wife. "
At the age of 12, in order to become a professional chess player, he came to Japan
Zhao Shanjin has a good record as a Go professional chess player. When he was a child, he was born in Gwangju Guangsheng City, southwest of South Korea. He started to learn chess in the Go club in the 4th grade of elementary school. In 1982, he came to Japan in order to become a professional chess player at the age of 12. After becoming a disciple of Ando Wushu, he rose to nine in 1998.
"It is shocking that in 1999, Zhao Zhixun, who had reached the time due to the ten consecutive hegemony, and then subverted the prediction before the game and won the title with 4 wins and 2 losses. In this year's bonus rankings, Zhao Shanjin won the highest person in his personal highest person. The fourth place. His hobby is occasionally to play golf, and almost all of them are used for chess at other times. But Zhao Shanjin's record has not been ideal. Get the hand. After reaching a career of 500 in 2004, the winning rate is not as good as before. "
Zhao Shanjin got married in 2004 in his career division. Here we interviewed the Criminal police officer of the former Fazaka Police Department. He is now a criminal recorder Ogawa Taiping. His son won the runner -up in the Go conference of Kanagawa Prefecture when he was a child.
"Zhao Shanjin is still very momentum at the age of 20. The strength is very strong, but as he grows up, he can't make more and more dissatisfaction with his ideal chess game.
Marriage is a very critical node in life. Especially for active players, there are more positive aspects under normal situations. Because of the single period, they have to be handled by cooking and washing clothes, so after marriage, the whole person can devote himself to the competition. Of course, because there is still a person living with himself, this kind of experience that has never experienced will increase the pressure. In addition, after having children, the burden on education increases, resulting in inconsistent opinions between husband and wife. Zhao Shanjin's performance is also difficult to improve. As a professional chess player, he will inevitably be very troubled. It may be caused by a good balance in Go and family. "
On the evening of November 15, Zhao Shanjin was released from the Fugasa Police Department. The bail of the famous person often expresses an apology statement in the face of the media under the same lawyer. But this time Zhao Shanjin did not have no lawyers, but even the relevant staff of the Japanese Chess Academy was not there, only him.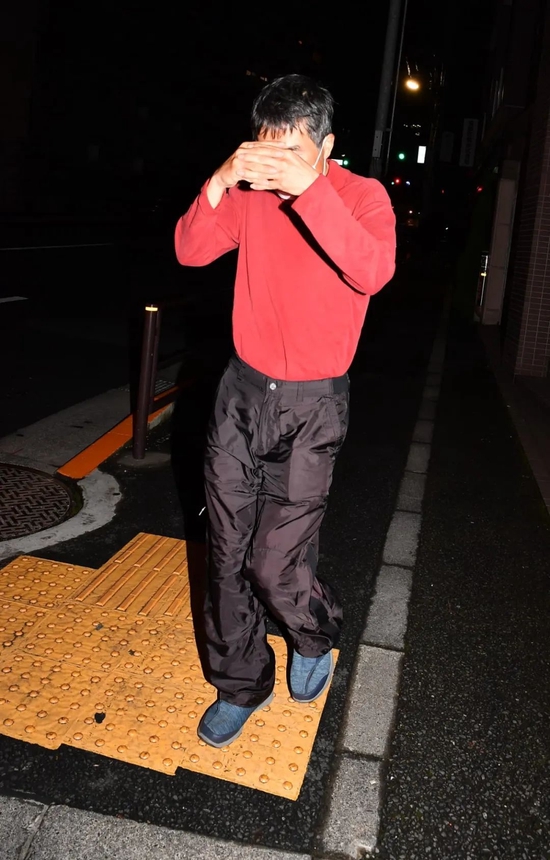 Then we interviewed Zhao Shanjin, who was wearing red turtle -type collar clothes and raincoat pants, and was ready to go home at will.
——Why do you beat your wife.
Zhao Shanjin: That, alas.
——Mill can you tell us the reason?
Zhao Shanjin: That, alas.
—— Have you ever beaten your wife before?
Zhao Shanjin: … (Then cover his face with both hands)
What Go needs to be calm judgment in the game. For Zhao Shanjin, in the face of family problems, he failed to maintain his rational judgment.