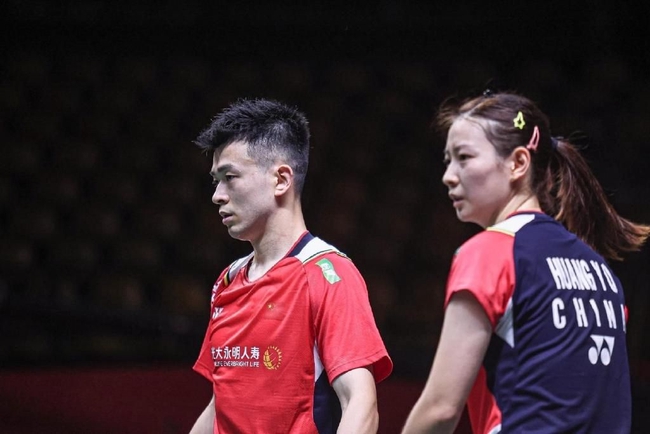 Zheng Siwei/Huang Yaqiong
On December 8th, Beijing time, the second round of the group stage of the World Badminton World Series of 2022 The World Badminton World Series Finals, the Chinese team fully played in the doubles field.Liu Yuchen/Ou Yiyi won the qualifications in advance, and the two pairs of women's doubles and mixed doubles have won. Among them, the IELTS combination of two wins has locked the right to qualify.
In the second round of the men's doubles group stage, Liu Yuchen/Ou Yiyi defeated Malaysia's Xie Dingfeng/Su Wei translated with 2 to 1 (23 to 21, 22 to 24, 21-16).In another game of Group B, Akhan/Seyia won the victory easily, so that Liu Yuchen/Ou Yiyi and Indonesia both won two consecutive victories, and they went on to the line in advance.
Group B, Chen Xiaochen/Jia Yifan defeated Chen Kangle/Tina in Malaysia 2-0 (21 to 13, 21:15), Zhang Shuxian/Zheng Yu rebounded quickly from the first day of defeat.2-0 (21-14, 21:19) defeated Lahayi/Ramhamdi, Indonesia.Chen Qingchen/Jia Yifan won two consecutive victories, and Zhang Shuxian/Zheng Yu was 1 win and 1 loss.
In the mixed doubles field, Zheng Siwei/Huang Yaqiong of Group A encountered the stubborn resistance of Indonesia's opponent Rivai/Menta. Although it was wasted for 4 match points, Zheng Siwei/Huang Yaqiong successfully returned, and eventually 2-0 (21 to 21 to9, 22 to 20) won, and they have won in advance in two wins.
Wang Yilu/Huang Dongping, who was defeated on the first day, quickly rebounded. They were 2-0 (21-16, 21-7), Like, Limk/Pavihampland.In another group of the same group, Parvalakro/Tallatana in Thailand defeated Chen Jianming/Lai Peijun in Malaysia, and Provenako/Tallatana's two wins.