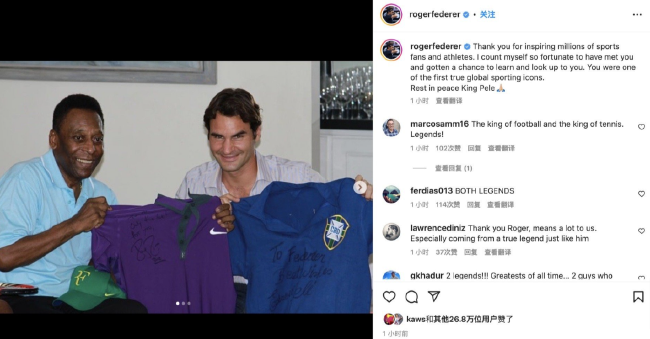 Federer posted a retrospective ball Wang Beili
Belle King Beli died of illness on December 29 at the age of 82; almost the entire sports circle mourned and paid tribute to the football legend.Swiss King Federer expressed his grief about Bailey through ins.
Federer wrote: Thank you for inspiring countless sports fans and athletes.I think I am lucky to meet you and have the opportunity to learn from you. I admire you very much.You are one of the first generation of real global sports idols.Ball Wang Bailey, rest in peace.