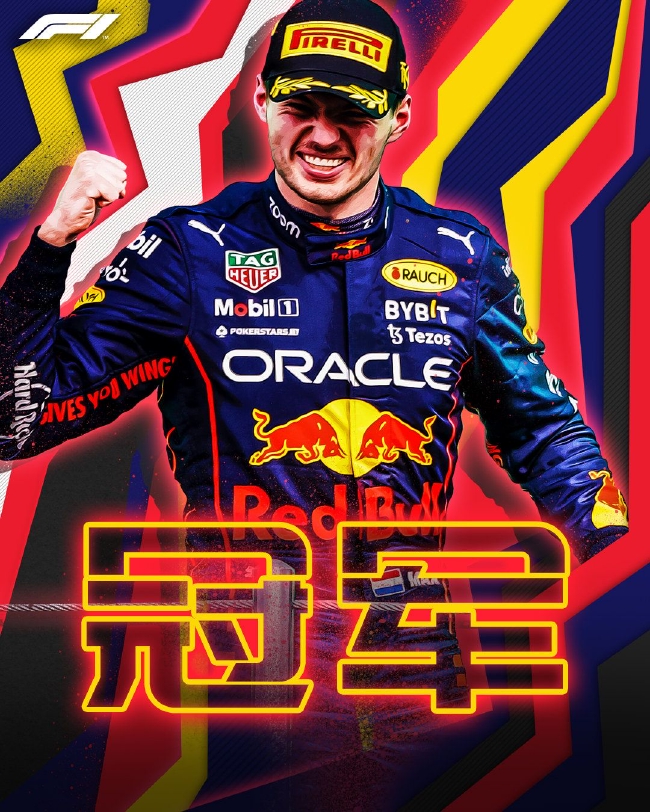 Westpan can easily win the F1 Abu Dhabi Grand Prix
The 2022 season F1 end of the F1 official Abu Dhabi Grand Prix officially, the Red Bull team Westpan can easily win the championship!The Ferrari team Leclaire hosted Pedz's pursuit, harvested the runner -up, and locked the second position of the annual driver's points!Perez won the season of the season.
Senns, Russell, Norris, Aokang, Stol, Ricardo, and Witl are listed in four to ten.The four -crowned king Etil came to an end in his last sub -station match.Hamilton had a hydraulic failure in the 4th position and regretted that he could not get points, and Alonso's mechanical failure regretted his retirement.
All games this season have come to an end in the fireworks of Abu Dhabi, and the opening game in 2023 will start in Barin.
The following is the performance form of this competition: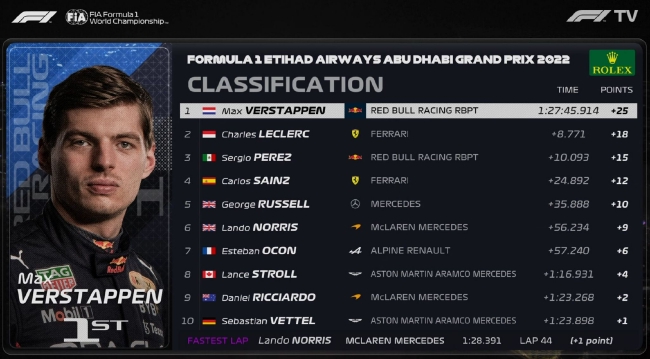 2022 F1 Abu Dhabi Grand Prix official competition score table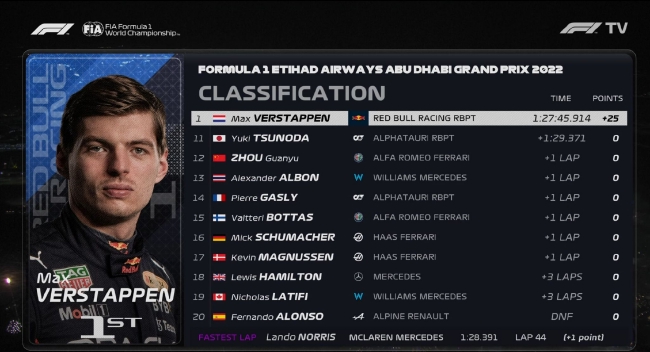 2022 F1 Abu Dhabi Grand Prix official competition score table
The following is the year -end standings of F1 drivers and teams in the 2022 season: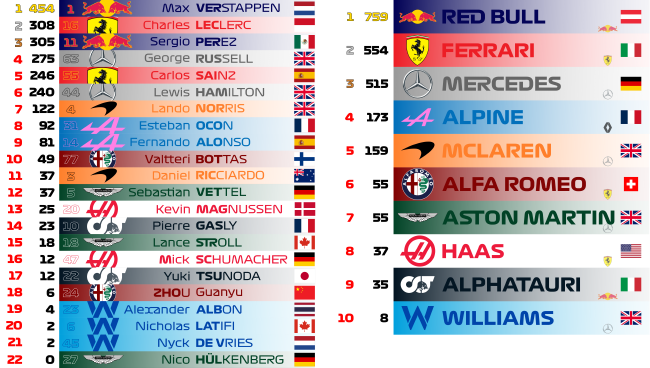 2022 season F1 driver and team year -end standings