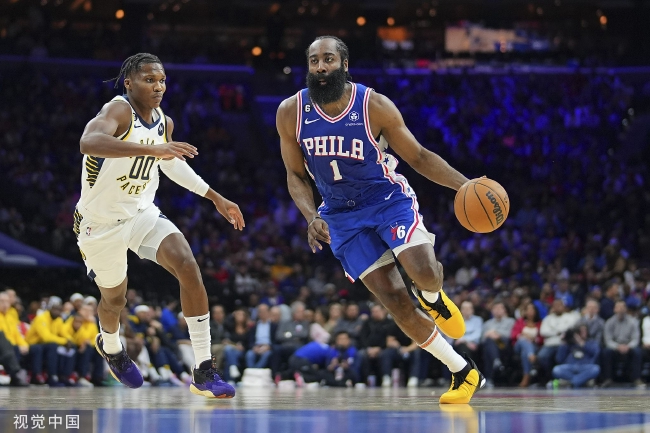 On January 5th, Beijing time, the NBA regular season, 76 people won the Pacers 129-126 in an overtime, and the Pacers won 4 consecutive victories.
76ers (23-14): Harden 26 points, 6 rebounds, 8 assists, Harris 19 points, 10 rebounds, 3 assists, Melton 19 points and 7 rebounds, Harrell 19 points, 5 rebounds and 4 blocks, Maxica 17 points 5 rebounds 6Assist, Milton 13 points, 3 rebounds and 4 assists, Nyon 11 points.
Pacers (21-18): Hilder 24 points, 9 rebounds, 6 assists, Marin 19 points and 4 rebounds, Jaylen Smith 17 points and 6 rebounds, Halibaton 16 points, 7 rebounds 12 assists, Turner 14 points8 rebounds and 5 blocks, Neum Hard 12 points and 4 rebounds, Neimis 11 points, 5 rebounds and 4 assists.
In this game, the 76ers star Embiid was missing, and Harden's single -nuclear team led the team.In the first half of the game, 76 people ended the first half with the outstanding performance at the end of the second quarter.In the third quarter, Harden led the team to expand its leading advantage to two digits.In the last quarter, Hilde led the team to complete the overtake, but eventually failed, and the two sides entered overtime.In the overtime, Harrell helped the team lead. Hilde Super League was unable to hit the three-pointer. In the end, 76 people won 129-126.