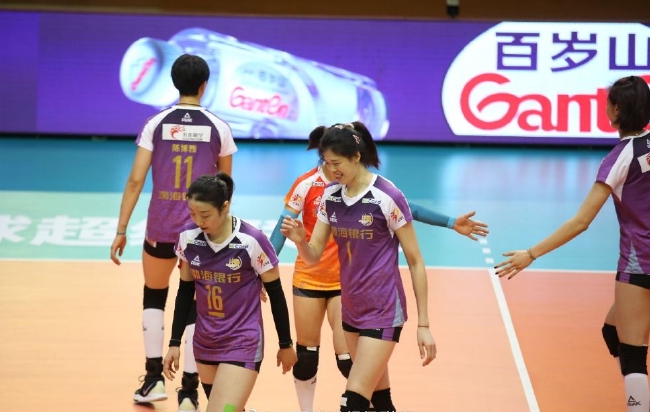 Tianjin Women's Volleyball Team
On the evening of November 21, Beijing time, the first day and eighth round of the first stage of the Chinese Women's Volleyball Super League in the 2022-2023 season ended in the eighth round and the eighth round of the season in Jiangxi. Tianjin Bohai Bank, Shandong Rizhao Iron and Steel, and Liaoning Donghua three innings in the new season have swept their opponents in three innings and successfully won the opening of the season.
Tianjin Bohai Bank 3-0 Shengyun Yunnan University Dianchi College
The defending champion Tianjin first made a debut with Yunnan in the new season. Although Yuan Xinzheng's station did not play, the Tianjin women's volleyball team led by Li Yingying and Valgas helped have a relatively obvious advantage first. 11.
Tianjin's main attack Chen Boya and Ying Yingwalgas won 18 points, the main attack Li Yingying contributed 11 points, and the deputy attack Wang Yuanyuan scored 8 points. Liu Mengya, the captain of the two games in Yunnan, scored the highest 6 points of his party. The bench debuted Sun Fan Qiong, the main attack on the third inning, scored 5 points. Only 3 points.
Shandong Rizhao Steel 3-0 Shenghe Beihai Rui
Shandong, led by Double Foreign Aid, did not challenge in the confrontation with Hebei. He easily won the first victory of the season in 3-0. The third game score was 25-9, 25-8, and 25-11.
Shandong's response to Claig (Cuba) won 13 points, and he captured Du Qingqing with 12 points. He maintained 9 points in Rabad Geva (Bulgaria). Hebei's main attack Gao Yan won the highest 6 points of his own, and the bench was allowed to score 6 points.
Liaoning Donghua 3-0 Sheng Henan
Although the Liaoning team has no national player Ding Xia for the time being, it still has the upper hand in the competition with Henan. The three innings defeated the opponent through the first level. The scores of the three innings were 25-16, 25-17 and 25-19. (Caucasus)