LeBer won the third time championship
2023 The Dakar Rally ended the competition of the 9th stage on January 10.The BRX team French player Leb won the championship with a score of 3 hours 07 minutes and 24 seconds. Lithuania driver Zara and French driver Qishete were two or three.Attia won the eighth stage and continued to lead the total score list. The Audi team Spanish veteran Seynes was regrettable to withdraw from the game.
Starting from Liade in the 9th period, the end is located at Hallard, with a total length of 686 kilometers, of which 358 kilometers are 358 kilometers.
The Audi team Sweden driver Exterrom drove the Audi RS Q E-Tron to run out of the fourth place in the stage, but his teammate Spanish veteran Sayeus encountered a rollover accident 6 kilometers in the special stage.The pain on the right side of the Spanish body's torso was taken to Riyadh's hospital for further examination by the medical helicopter.On the way to the hospital, he asked the medical helicopter to return and took him back to the car.In the end, Seynes still failed to complete the game, and regretted retreat.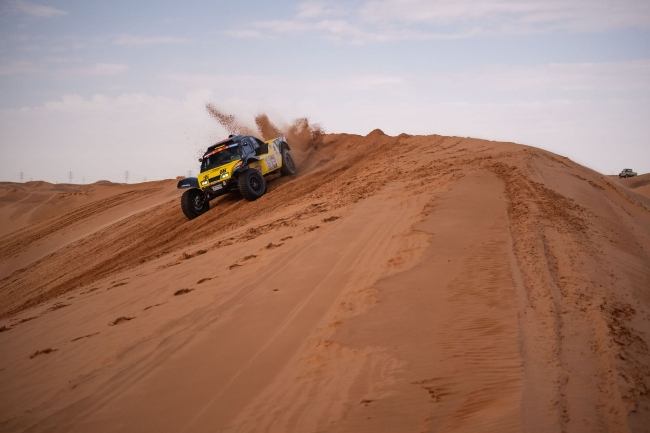 Chinese driver Han Wei/Mali in the 9th stage of the game
In terms of Chinese drivers, Zhang Guoyu/Jean-Pierre ran out of the 15th stage of the stage today, and his total score also rose to 21st places;Name; Tianpo/Du Xuan's righteous section 61st, total score 60; Yunyun Liang/Shahe Sai Section 75, total score 54.
Motorcycle group, Argentine driver Luciano Benovids won the championship, the Red Bull KTM factory team second, American driver Hovez No. 3 continued to lead the total score list, Priece lags 3Following it close.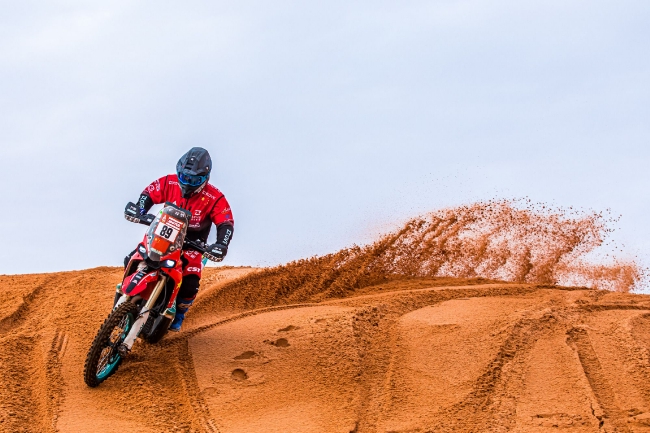 Chinese motorcycle driver Sonier in the 9th stage of the game
In terms of Chinese motorcycles, the 41st in the Zaxker section (56th), 55th in Sonier (total score 52), Zhao Hongyi 81st (total score 75), Deng Liansong 85th place(Total score 69), 88th in Zhang Min (total score 99), Fang Mingji 92nd (total score 85).
On January 11, the Dakar Rally will usher in the competition of the 10th stage.Starting from Hallad, the end point is located in Xie Bai, with a total length of 624 kilometers, of which 113 kilometers are 113 kilometers.