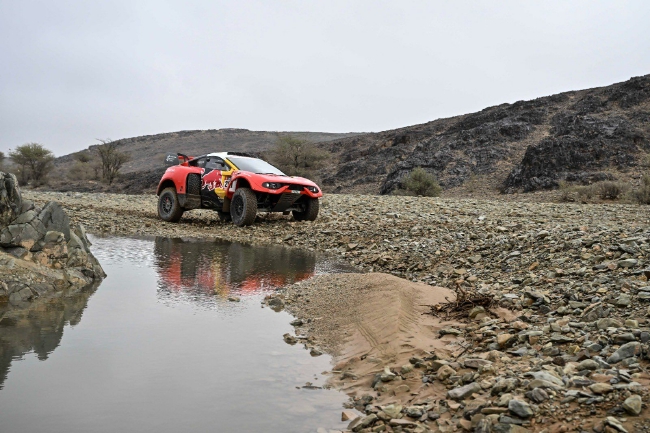 BRX team French player Leb won the champion of the 8th stage of the Dakar Rally in 2023
2023 The Dakar Rally ended the competition of the 8th stage on January 8.BRX team French general Leb won the championship with a score of 3 hours, 34 minutes and 24 seconds. The Qatar driver Al-Attia continued to lead the total score of the car group with an advantage of one hour.Esse originally made the fastest results, but was fined for 5 minutes during the road stage, ranking third.
The SS8 stage sets out of Duridami, and the end point is located at Lyader. The total length of the stage is 822 kilometers, and the special stage is 346 kilometers.
The Audi team Spanish veteran Seynes originally ran out of the fastest score of today's stage with 3 hours, 32 minutes and 55 seconds, but he was fined for 5 minutes because he was overspeed and his results fell to third place.On the overall results list, Swedish driver Exterrom has fallen to the 35th place.
After the match, I said: I was happy for the speed of the car today in the stage. Although I was finally punished, we lost the championship.This is a difficult week for the team. Tomorrow we will usher in a rest day, restore physical strength, and strive to have a good performance in the second game week.
In terms of Chinese drivers, Zhang Guoyu/Jean-Pierre ran out of the 15th stage of the stage today, and his total score also rose to 24th place; Han Wei/Malissen is 16th, their total scores are stable9th place; 67th in Yunliang/Shahe Said, total score 61st; Tianpo/Du Xuan righteous period, 89th, total score 65th.
Motorcycle group, Hero Motosports team Blanco won the championship, the Red Bull Gasgas factory team Sanders second, American driver Chryne third; on the overall results list, Hovez continued to lead, Kevin BenanerVeders and Klein ranked two or three in 13 seconds.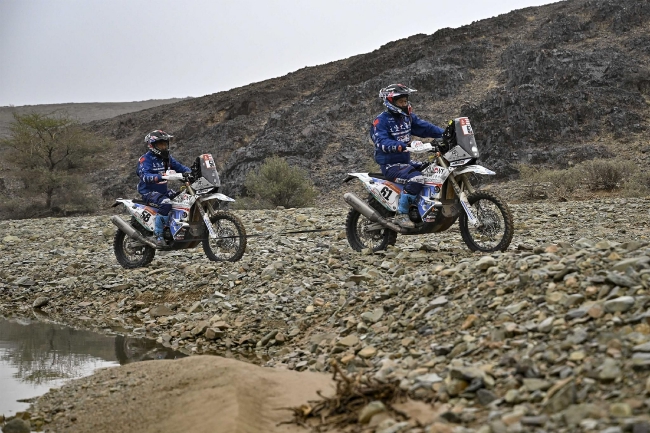 In terms of Chinese motorcycles, the 37th place in Zucker, the 56th place in Sunier, the 64th place in Deng Liansong, the 82nd place in the Fang Mingji, the 99th place in Zhao Hongyi, and the 101st place in Zhang Min.Sunier's total score is 53rd, which is the highest in Chinese motorcycle drivers.Zacker's 59th, Deng Liansong's 70th place, Zhao Hongyi 77th, Fang Ming's 87th place, and Zhang Min's 100th place.
On January 9th, the Dakar Rally will usher in the only rest day on Riyadh. The drivers will get a brief rest, and the car can also be fully maintained.