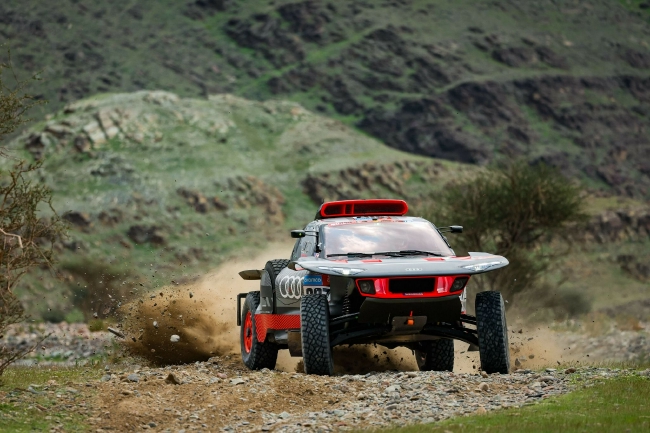 In 2023 Dakar Rally SS2, the Audi team played steadily
In 2023, the Dakar Rally began to slowly show its cruelty. The second stage had quite a lot of gravel sections, resulting in a large number of drivers suffering a tire.Lebu lost more than 1 hour because of three tires, and Qicherte could only wait for the rescue car because of no tires.Al-Attia won the championship in the second stage, and Van Lun, who encountered a rollover in the prelude, followed only 14 seconds behind.In terms of total scores, Senns remains leading, but the advantage is only 2 minutes and 12 seconds.
In terms of Chinese drivers, the 16th place in Hanwei/Malissen, the 42nd place in Tianpo/Du Xuanyi, Zhang Guoyu/Jean Piel No. 115, Yuyun Liang/Shahe 122.
In terms of motorcycles, KTM's American star carrier Claid won the second stage championship, and the total scores jumped to the first place, and Priece and Benovids followed closely.
In terms of Chinese drivers, the 49th place in the Sunier section, the 72nd place in Zhang Min, the 99th place in Zhao Hongyi, the 101st place in Fang Ming, the 112th place in Zackel, and the 121st place in Deng Liansong.