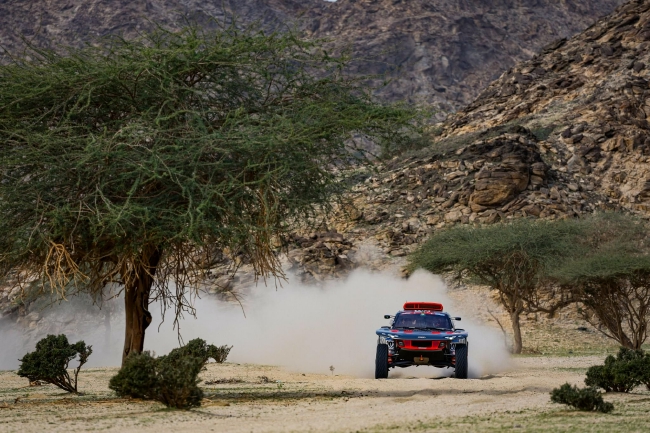 2023 Dakar Lali Lelsenes won the first stage champion
In 2023, the Dakar Rally ushered in the SS1 stage on January 1.The starting point and end of this stage are located at the coastal base camp, with a total length of 603 kilometers, of which 368 kilometers are 368 kilometers.
Audi RS Q E-Tron showed a good speed. Spanish veteran Sayeus won the first stage of the competition with a score of 3 hours, 28 minutes and 55 seconds;Allagie third.
French star Peter Hanser ranked 8th; Swedish driver Exterrom's score was originally ranked 3rd, but he was fined for 15 minutes because he missed a WP point, and his scores fell to 13th.On the overall results list, Senns temporarily led for 10 seconds.
In terms of Chinese drivers, Han Wei/Mali is 16th, Leslie Cheung/Jean Piel No. 39, 72 in Yunliang/Shahe, and 92nd in Tianpo/Du Xuanyi.
In terms of motorcycles, due to a large number of drivers being punished, Braback finally led the total score for the time being, and Kevin Benovids and Priece were ranked two or three.Chinese driver Zucker's 60th, Sunier 85, Zhang Min No. 90, Zhao Hongyi No. 107, Deng Liansong 114th, and Fang Ming's 119th.