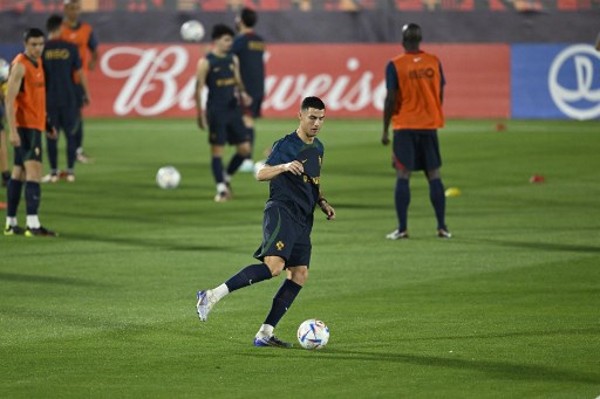 Cristiano Ronaldo had previously suffered from gastroenteritis, but after arriving in Qatar, he could already participate in training.
Cristiano Ronaldo arrived in Qatar with the Portuguese team on Friday night and trained on Saturday.Although the recent interviews caused a storm, Ronaldo's mood seemed unpleasant, and the training was smiling from time to time.
Before flying to Qatar, Ronaldo lacked on Wednesday's training. In addition, he did not play on Thursday Portugal's victory over Nigeria.The head coach Santos said that Ronaldo suffered from gastroenteritis, but it has now healed.
Cristiano Ronaldo's recent interview caused a stir, but seat B believes that this incident does not affect the Portuguese dressing room: "This is his business, it has nothing to do with the national team. We focus on the game. I see him as positive as others as active as others.Focus on the national team.