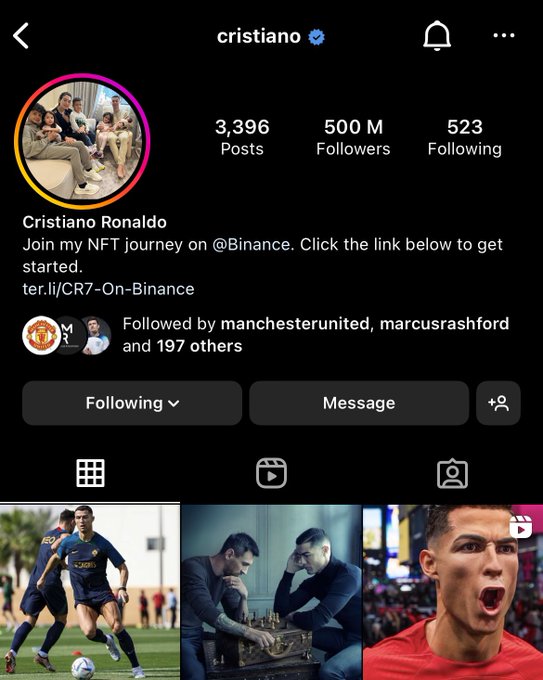 There is no doubt that Ronaldo is the number one idol in the football industry. In fact, his influence has far exceeded the football industry.
Although many fans do not like Ronaldo, the number of fans who can't stop him has continued to grow.
Now, Ronaldo's number of fans on social networking sites has reached 500 million, and he has also become the first person in human history to reach 500 million fans on INS.
In addition to INS, Ronaldo also has 105 million fans on Twitter, with 154 million fans on Facebook.