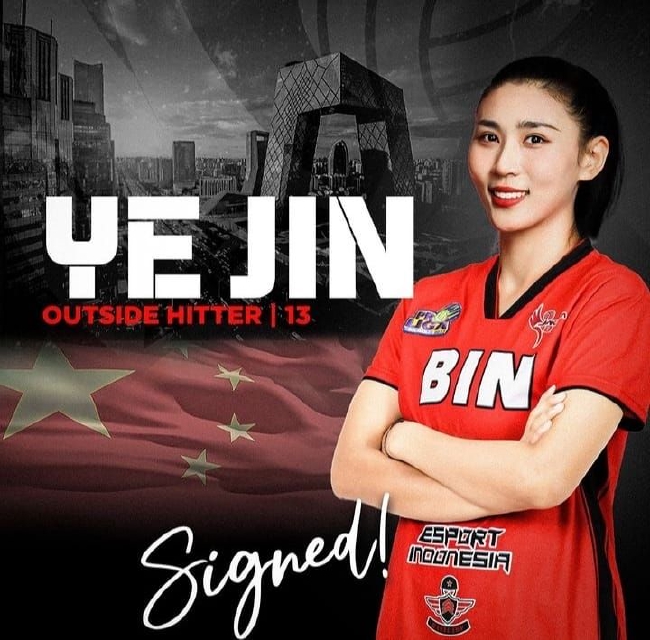 On January 2, Beijing time, the Bin volleyball club in Jakarta, Indonesia, officially announced that the Chinese women's volleyball team Jin Yan joined.This time, the Indonesian league is also the first time that Jin Yan has stayed abroad in his career.
The 26 -year -old Jin Yan is 1.87 meters tall and has the main attack. He has won the best response in the 2017 Asian Championships.After the Paris cycle Cai Bin served as the head coach of the Chinese women's volleyball team, he had a heavy responsibility for Jin Yan.This year, when Zhu Ting and Zhang Changning were absent due to injuries, Jin Yan once became the main attack of the team.Unfortunately, her performance in the National League and World Championships is not ideal, and the main position is gradually replaced by Wang Yunzheng.
As an important member of the Beijing Automobile Women's Volleyball Team, Jin Yan helped the team to win the championship in the 2018-2019 season of the Super League.After Serbia's main attack Laovich this season, the two countries in Beijing, Jin Yan and Wang Yunzheng, pushed a position in the main attack line to help the team return to the top 8.
It is reported that Chen Peiyan, who is currently playing with another country in the Chinese women's volleyball team and now played for Jiangmen Hua Thai, Guangdong, will also join the Jakarta Bin volleyball club, waiting for official announcement.
Chinese players joined in the Indonesian league. Wang Yimei, Zhang Lei, Li Jing, Ren Kaiyi, Liu Mengya and others all joined the Indonesian club.(Caucasus)