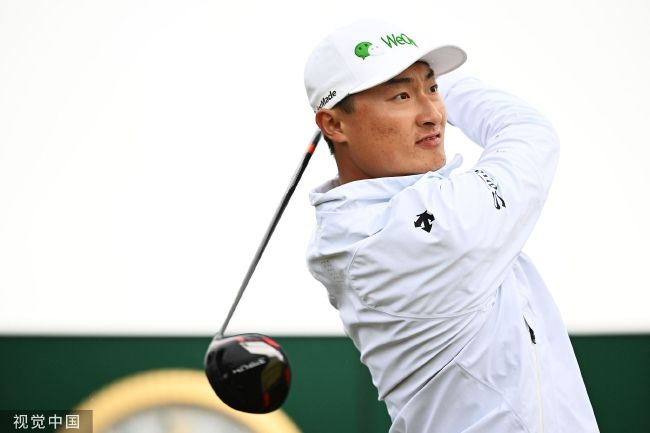 On January 5th, Beijing time, 2022 has passed, how can the world rankings of mainland Chinese players change? A lot of fans are concerned. The following we analyzed the ups and downs of the top ten players, and the data first provided the data:
rise
Li Haotong: +314 | rose from 460 to 146 bits, (+68.26%)
Yuan Yichun: +241 | rose from 358 to 117, (+67.32%)
Dou Zicheng: +216 | rose from 404 to 188 bits, (+53.47%)
Chen Dinggen: +899 | increased by 845 bits from 1,744 bits, (+51.55%)
Wu Ashun: +170 | rose from 391 to 221, (+43.48%)
decline
Chen Guxin: -17 | Falling from 442 to 459-bit, (-3.85%)
Zhang Jin: -342 | dropped from 628 to 970 bits (-54.46%)
Liu Yanwei: -383 | drop from 501 to 884, (-76.45%)
Ye Wocheng: -484 | drop from 474 to 958-bit, (-102.11%)
Ding Wenyi: -484 | 386-bit dropped to 870 bits, (-125.39%)
Among the top ten players, five players rose and five players fell.Four of the rising players, four of which are overseas, and have achieved victory in the past year.Li Haotong won the BMW International Open, and he definitely attracted a lot of attention, and his world ranking rebounded back 150.
Among the rising players, only Chen Dinggen's battlefield was in China. Fortunately, he achieved great achievements before the world ranking system switch.
Five players who have declined should say that the world ranking does not reflect Ding Wenyi's real level, because this year he went to overseas competitions, mainly participating in amateur and youth events, which caused him not to get world points.However, he won the United States Youth Championship and became the pride of Chinese Mrs. Chinese.
Chen Guxin fought at the Asian tour, and the world ranking was basically the same. I believe he is more and more familiar with overseas warfare. This year, he will make surprises.
The world ranking of other non -Chinese and inside masters:
Xiong Jinzheng: +1, 305 | from 1,744 bits to 439 bits, (+74.83%)
Yu Junan: +269 | rose from 463 to 194, (+58.10%)
Wu Yiyuan: +142 | rose from 334 to 192, (+42.51%)
Pan Zhengzheng: -77 | drops from 145 to 222, (-53.10%)
Wu Dilun: -202 | drops from 344 to 546, (-58.72%)