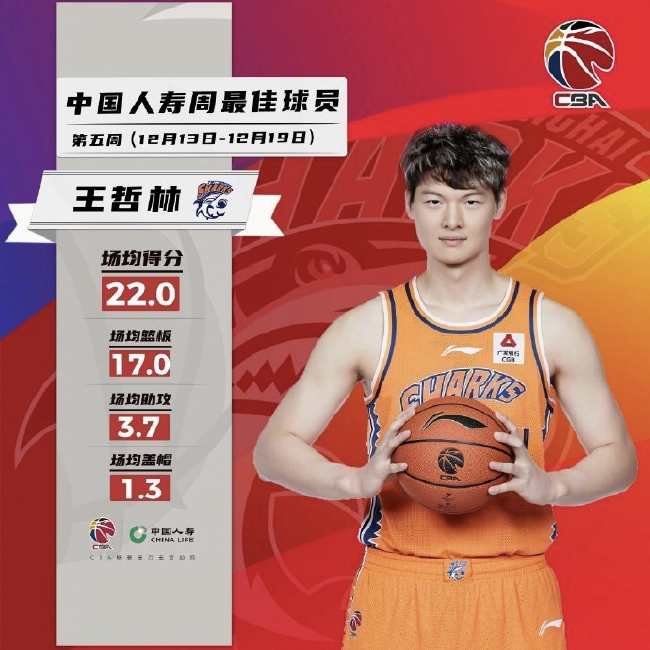 On December 20, Beijing time, the CBA official today announced the best players of Zhou, and the Shanghai team's Wang Zhelin and Tongxi team Pitson was successfully elected.
In the three games played by the Shanghai team Wang Zhelin this week, the Shanghai team led the 3 wins and 0 losses. During this period, he could contribute 22 points and 17 rebounds, 3.7 assists, 1.3 steals and 1.3 blocks.Wang Zhelin's comprehensive performance allowed him to win unanimous recognition. Among them, the average 17 rebounds data showed the strength of a local rule -level inside line.
In terms of foreign aid, the Nanjing Tongxi team Pitson also led a three -game winning streak this week. In the case of 30 minutes per game, 38 points, 8.3 rebounds, 6.7 assists 2 steals, the shooting rate exceeded 50 %, the free throw was not faintAt the same time, with a 47.9%three -point hit rate, he averaged 7.7 three -pointers, and the sum of the three hit rates reached 198.6. He was selected as the best player this week.