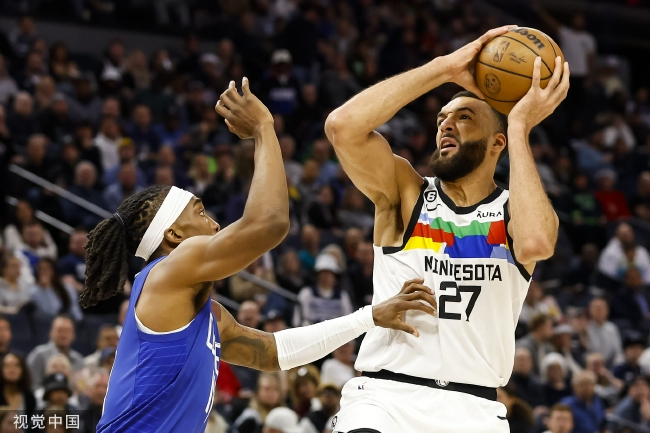 On January 7, Beijing time, the NBA regular season, the Timberwolves won 128-115, and the Clippers suffered a 5-game losing streak.
Timberwolves (19-21): Gobert 25 points and 21 rebounds, Russell 25 points, 5 rebounds, 4 assists, McDennels 18 points, 4 rebounds, 3 assists, Anderson 12 points, 7 rebounds, 6 assists, Norwell 14 points 6 assistsEssence
Clippers (21-20): Powell 21 points, 6 rebounds, Moses-Brown 14 points, 11 rebounds, Volsia 14 points and 8 assists, Kwenton 12 points and 6 rebounds, Morris 12 points, Mann 10 points, KFC, KFC11 points.
In the last game, the Clippers were defeated away. Today, Leonard and George both took a break.In the first quarter, the Timberwolves scored early. In the second quarter, the Timberwolves expanded the difference to double digits. At the end of the halftime, the Timberwolves led the Clippers for 14 points.In the third quarter, the Timberwolves pulled the difference to more than 20 points. In the last quarter, the Clippers slightly reduced the difference but could not reverse.In the end, Timberwolves 128-115 beat the Clippers.