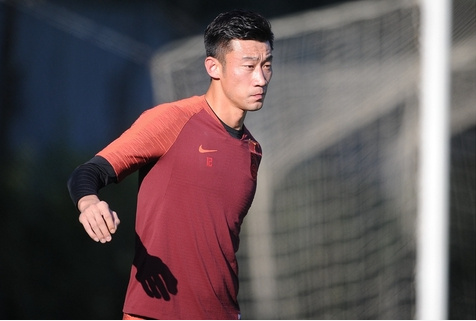 According to Caixin.com, Zhang Lu, the goalkeeper of the Chinese Super League, was taken away by the local disciplinary inspection and supervision organs in Hubei Province.People close to Shenzhen Football Club confirmed the above news.
Affected by the epidemic in 2022, some competitions for the Chinese Super League adopted a competition system.According to the plan, from November 21 to December 15th, the 26th round of the Super League was held in the Jinjiang Division of Quanzhou. A total of 13 teams participated. The Shenzhen team was one of them.
On November 22, the Shenzhen team faced the Guangzhou team and Zhang Lu debuted. This is his last time to participate in the competition.On November 26, the Shenzhen team played against the three town teams of Wuhan. In order to exercise young players, the Shenzhen team faced the bench. Zhang Lu did not play.People familiar with the matter said that on the morning of November 29, outside the Jinjiang hotel where the player stayed, the case handler took away Zhang Lu.