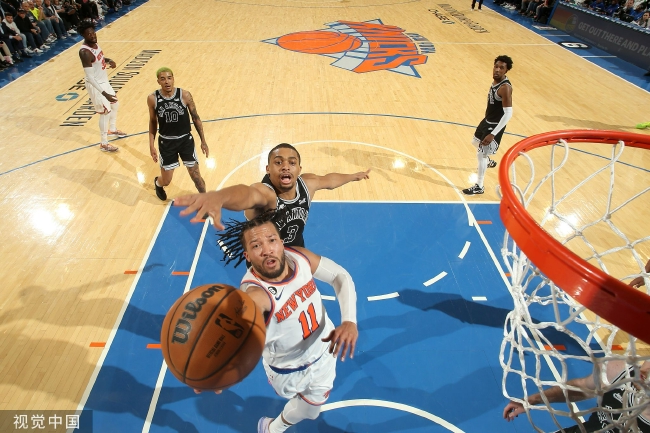 On January 5th, Beijing time, the NBA regular season, Knicks 117-114 won the Spurs, Knicks won 3 consecutive victories, and the Spurs suffered a 3-game losing streak.
Knicks (21-18): Brensen 38 points, 7 rebounds, 6 assists, Randall 25 points, 13 rebounds and 4 blocks, Quickley 15 points, 8 rebounds and 5 assists, Gleims 14 points.
Spurs (12-26): Kyrden 26 points and 7 rebounds, Richardson's 20 points and 4 assists, Corinus 16 points, 3 rebounds, 3 assists, McDmotomot 15 points, Jones 14 points and 6 assists and 4 rebounds.
In the first quarter, Brunson was in a good condition and led a team to lead.In the second quarter, the Spurs suddenly scored a wave of 13-0 to complete the overtake. At the end of the festival, Randel led the team to reverse the momentum. At the end of the first half, the Knicks still led 7 points.In the third quarter, the two sides launched a opponent, and the Spurs narrowed the difference to 5 points.In the last quarter, the Spurs kept pursuing, and in the last moment Brunson scored continuously to win the team.In the end, the Knicks 117-114 won 3 consecutive victories.