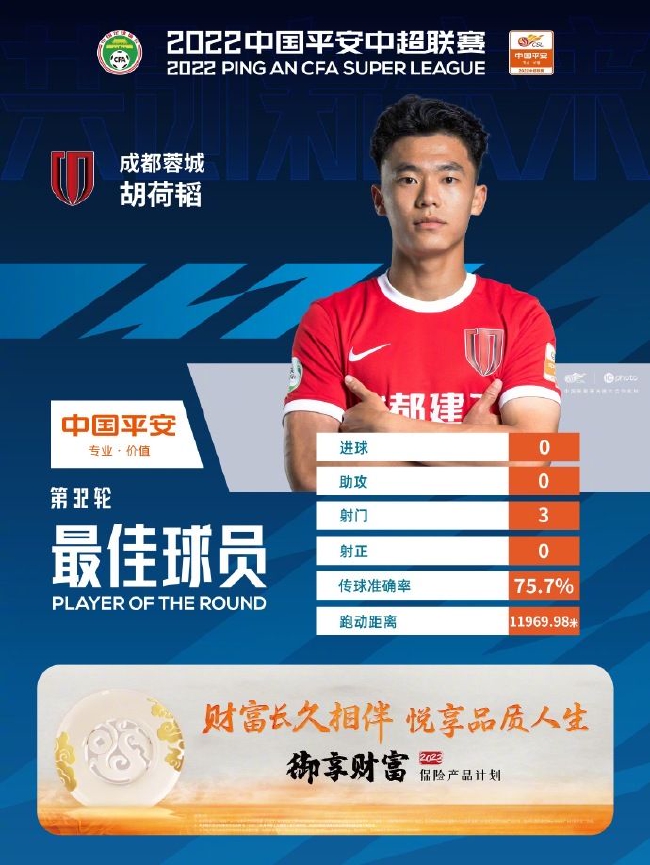 On December 25, the Chinese Super League officially announced the best player of the 32nd round league, and Huh Tao, a teenager from Chengdu Rongcheng, was successfully elected.
In the 32nd round of the 2022 Super League, the 19 -year -old teenager Hu Hetao of Chengdu Rongcheng Football Club has a wonderful performance in the competition and was praised by the media review.Several media review ranked the top three, and he scored 36 points in the media review session; he scored 50 points in the list of fans, and finally scored the best player in the round with a total score of 86.
Congratulations to Hu Hutao!