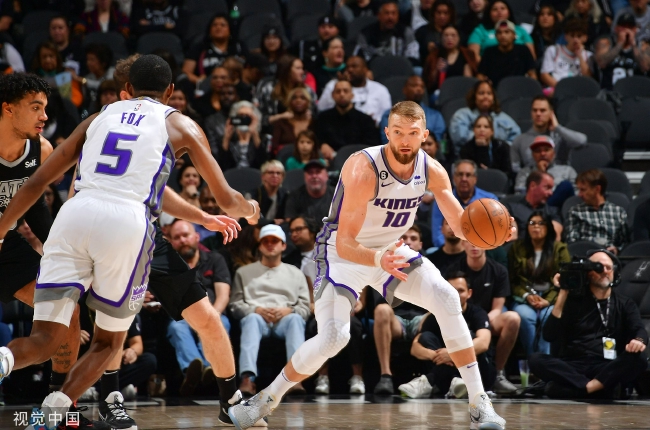 On January 16th, Beijing time, the NBA regular season, King 132-119 took the Spurs, the king won 4 consecutive victories, and the Spurs suffered a 5-game losing streak.
King (24-18): Barnes 29 points, Fox 23 points, Michell 19 points, Sabinnis 18 points, 18 rebounds, 8 assists, Murray 12 points and 5 rebounds, Liels 12 points.
Spurs (13-31): Pertel 23 points and 7 rebounds, Richardson 21 points and 4 assists, Caliden Johnson 20 points, 7 rebounds, 3 assists, Jones 16 points, 7 rebounds, 8 assists, Sohan 15 points 8 8 points 8Rebound.
In the first half of the game, the two sides began to play against each other. The Spurs once led the lead.In the third quarter, the king made a climax and achieved a two -digit lead.In the last quarter, the Spurs pursued weaknesses. In the end, the King 132-119 easily defeated the Spurs.