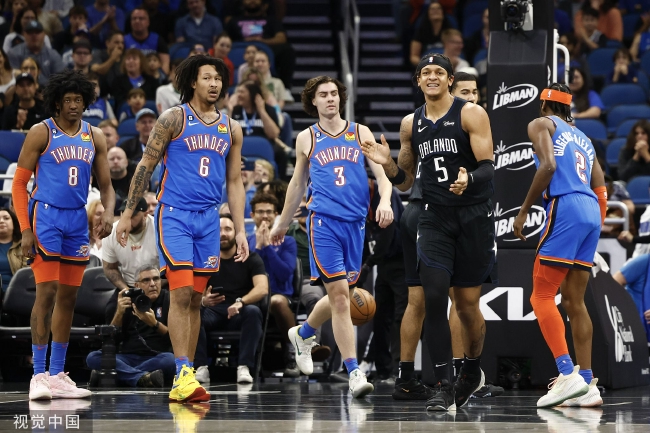 On January 5th, Beijing time, the NBA regular season, Magic 126-115 Lixian ended 3 consecutive defeats.
Data: Magic (14-24): Bandocro 25 points, 8 rebounds, 7 assists, Torrence Rose 18 points, 5 rebounds, 3 assists, Harris 18 points, Fort 13 points, 6 rebounds, 4 assists, Carter 13 points 13 points 13Relics, Hampton 12 points and 4 rebounds, Houstan 11 points and 5 rebounds, Banba 10 points.
Thunder (16-22): Alexander 33 points, 3 rebounds, 4 assists, Gidi 16 points, 5 rebounds, 4 assists, Dort 13 points, Kenrick 12 points and 9 rebounds, Isaiah John 13 points, Muscara 11 pointsEssence
Both sides of the first quarter played against each other. The core of the Thunder who came back scored 11 points, and the magic scored a lead with 11-0. At the end of the first quarter, the Thunder lags behind the magic 3 points.In the second quarter, the Thunder's firepower was gone, and the magic scored 39 points in a single quarter. At the end of the half, the magic had scored 17 points.In the third quarter, Alexander and Isaiah John coexisted in hand, and the Thunder narrowed the difference to 7 points.In the last quarter, the Thunder was unable to narrow the difference, and the magic ended with a 3-game losing streak at 126-115.