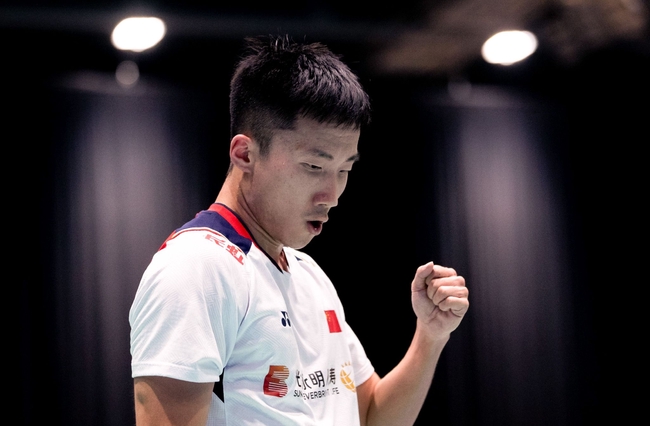 Lu Guangzu
On November 19th, Beijing time, the 2022 World Badminton World Tour Australia Open launched the men's singles semi -finals, Lu Guangzu took the lead in entering the final. In the semi -finals with Malaysian player Huang Zhiyong, Lu Guangzu won 2-0.
Guo Yu sent four men's singles this time. Lu Guangzu and Shi Yuqi performed well. They joined hands to enter the semi -finals. In the second round, Lu Guangzu reversed and eliminated the top seed Li Zijia. This victory was very important to Lu Guangzu, which allowed him to lock in the World Tour Finals in advance. He will debut in Thailand in December.
Lu Guangzu and Huang Zhiyong had previously played against each other. Lu Guangzu won the victory. He defeated his opponent in the Malaysian Open this year. After the start of the game, Huang Zhiyong quickly exerted his strength, and continuously scored a continuous score after 3 draws. Lu Guangzu, who was behind the score, tried to counterattack, chasing 5 points closer when he lags behind 7 to 13. Huang Zhiyong also temporarily stabilized the situation for 2 points. Lu Guangzu continued to counterattack, setting off a new wave of offensive and scoring 6 points to overtake 19-16. Huang Zhiyong paid back 2 points, and Lu Guangzu scored 2 points in a row to start the city 21-18.
The second game tied several times, and Lu Guangzu scored continuously after 4 draws. After intermittently returned to the scene, Huang Zhiyong chased 3 points in a row and pulled 11 draws. Lu Guangzu quickly shot 3 points and opened it again. The two sides scored alternately. Lu Guangzu firmly maintained a leading city with 21 to 15. He won the final with 2-0.